Wireless Chargers
Unigen offers wireless chargers with a sleek design and efficient charging capabilities, ideal for organizing and charging your devices. They are compatible with various devices, making it easy to charge everything in one place. Unigen's chargers are perfect for home, office, or on-the-go, providing an effortless charging experience.
From the people
From the people
"This wireless charger has changed my life! No more tangled cords and searching for an outlet. It charges my phone quickly and seamlessly. I highly recommend it!"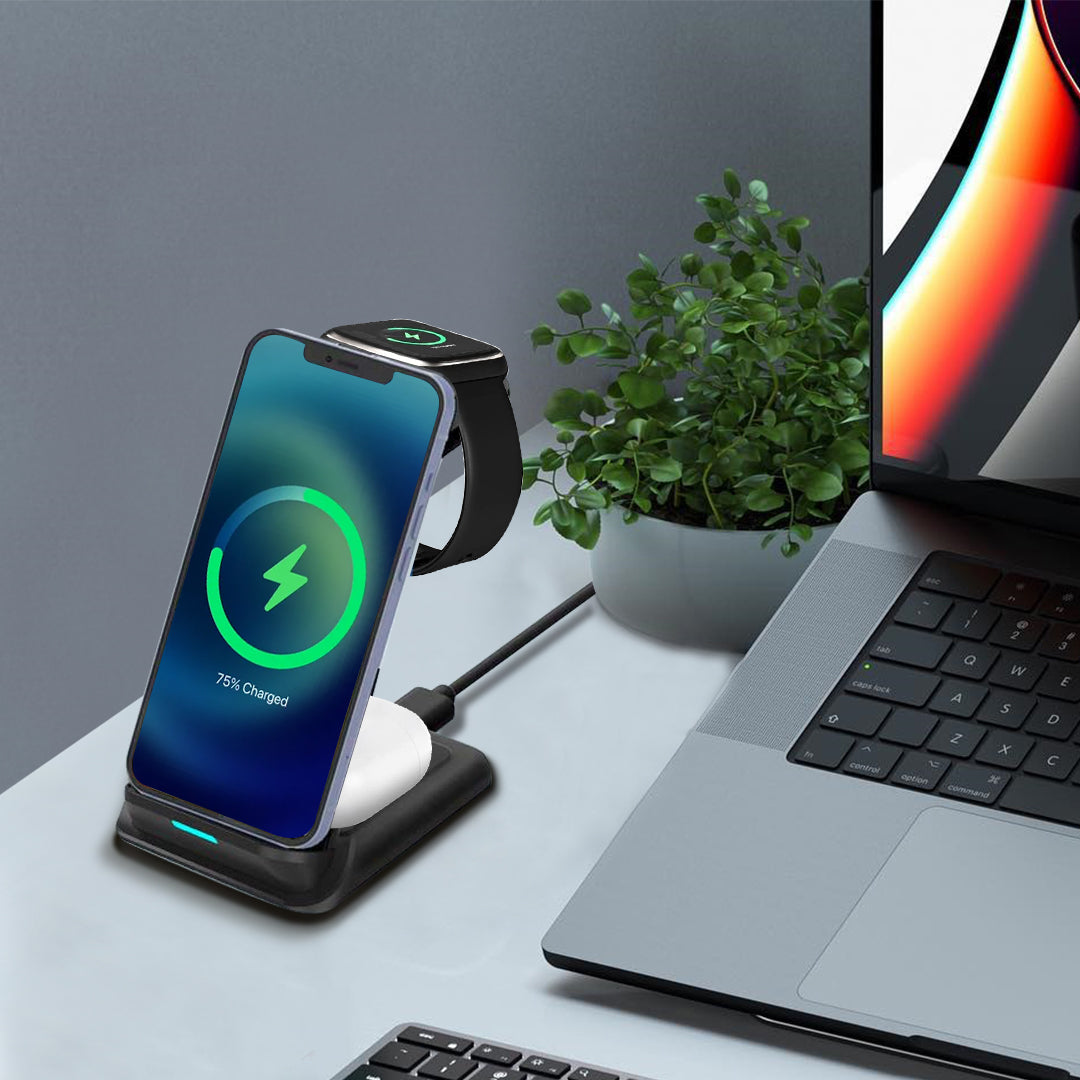 "This wireless charger has changed my life! No more tangled cords and searching for an outlet. It charges my phone quickly and seamlessly. I highly recommend it!"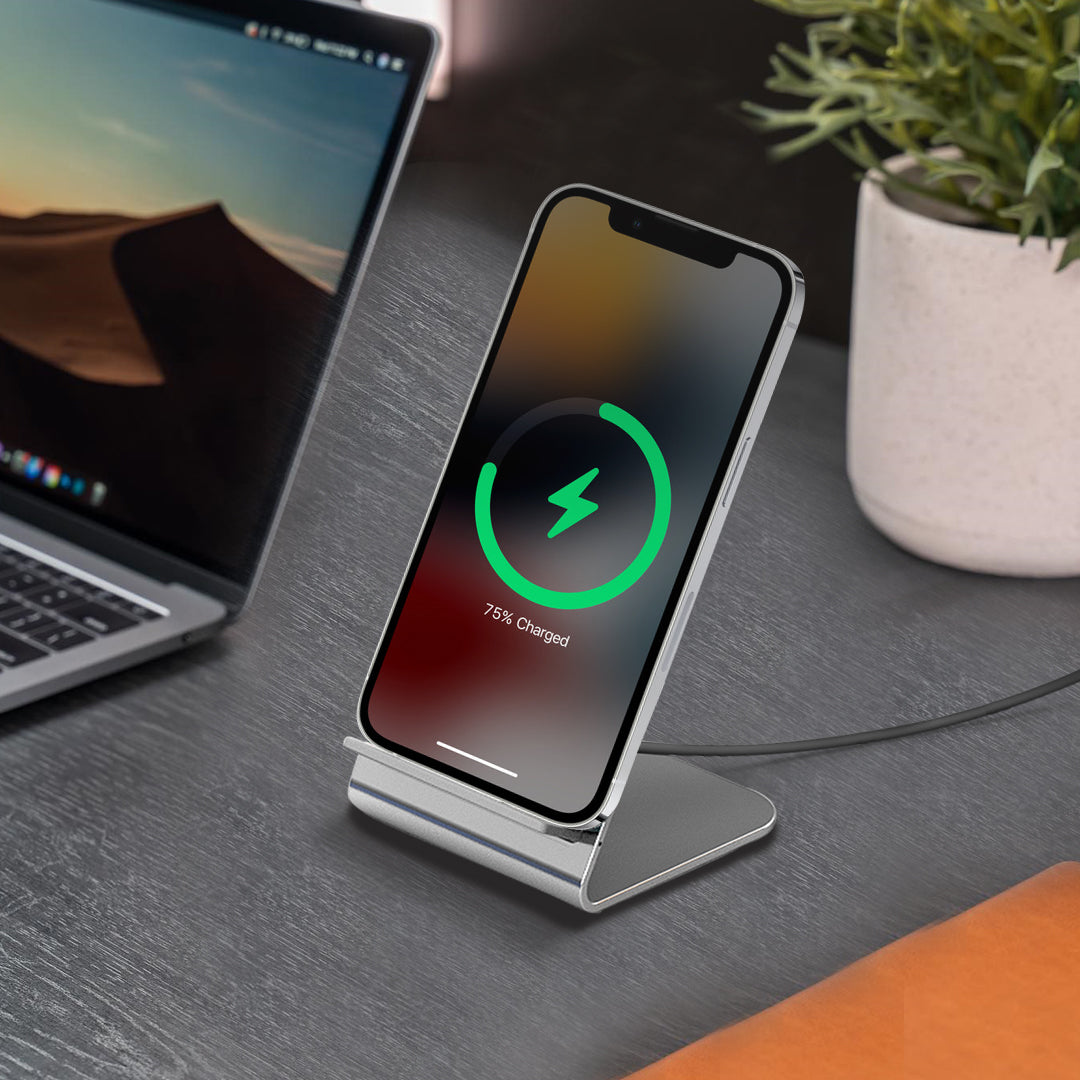 "I've tried several wireless chargers before, but this one is by far the best. It has a sleek design and charges my phone faster than any other charger I've used. I'm extremely satisfied with my purchase!"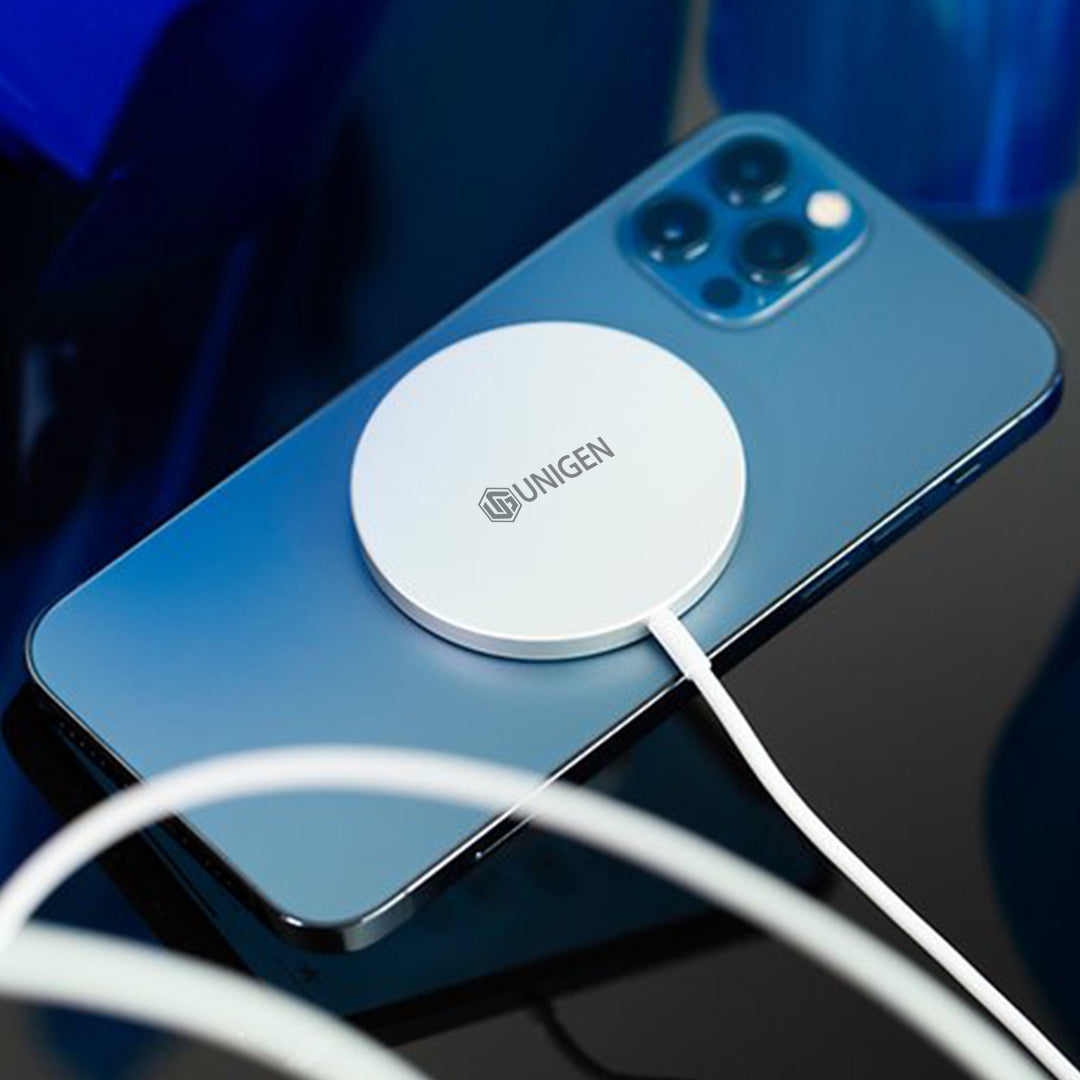 "As a tech enthusiast, I've tried many wireless chargers over the years, and this one is hands down the best."
Unigen Wireless Chargers
The Unidock 3 in 1 Apple Charger
The 3 in 1 charging stand allows users to simultaneously charge their Apple iPhone, AirPods, and iWatch. The Unidock 3 IN 1 Wireless Charging Stock can meet the majority of your daily needs by simultaneously charging three devices at a time and achieving wireless fast charging. It also has an upgraded 18W power adapter with QC3.0 plug that can quickly charge three devices at once. Here are some of the devices that we offer:
UNIGEN UNIPAD Wireless Charger Pad
Original Design Perfect for AirPods: It works with AirPods, AirPods Pro, and wireless charging cases. The size of the AirPods fits precisely into the charging area of the wireless charging pad, making it easier to locate the "Sweet Spot" when using wireless charging.
Our thin, 0.3-inch wireless charging pad is stylish, offers quick, secure charging, and has air vents to prevent overheating. Even a 6mm thick case on your phone won't prevent you from charging it.
Magtec 300
It offers type C cable for steady and quick transmission, rapid charging for iPhone 13/12 series, 3W for Apple Watch, and 5W for AirPods. This magnetic wireless charging station can handle fast charging. You can easily spend your free time by rotating your phone crosswise to watch videos or placing it upright to surf news, read, make video calls, or stream. This wireless charging station stands steadily thanks to the silicone on the bottom.
Unipad 150 Wireless Charging Pad
The Type-C charging port on the newly designed UNIPAD 150 offers faster, more reliable, and safer charging than the conventional Micro USB port. Additionally, the USB-C port is reversible so you can always plug in the cable connector correctly and carry a lot more power. It has the ideal size for a smartphone alone, whether or not it is placed in the middle. The 2.5D Tempered glass surface has a contemporary appearance. The base is made of an aluminium alloy, which promotes greater heat dissipation and provides for more steady charging. Silicone anti-slip cushions on the bottom keep the charger stable while it charges.
Magtec 100
Charging is simpler with this magnetic wireless charger. By aligning magnetically, it may be docked with the iPhone with ease. Coil alignment is enhanced and charging effectiveness is increased by the built-in magnet design. You may freely alter the angle thanks to the powerful magnetic attraction function without straying from the charger's centre. This type-c port-equipped magnetic wireless charging pad may be used with most wall chargers. Excellent for usage at home or packing in your backpack for travel, the lightweight and compact design.
Why buy Unigen Wireless Chargers
There are many reasons to buy unigen chargers. It is cost effective as compared to others and provide faster charging and is compatible with both androids and iPhones. Excellent for usage at home or packing in your backpack for travel, as it is lightweight and has a compact design. To ensure quick and secure charging of the smartphone, it can also intelligently determine the charging power of the device. Temperature management, surge protection, and short-circuit prevention are all features of the exclusive multifunctional intelligent safeguard technology. In addition, this wireless charger has a UL Certificate, is composed of fire-resistant ABS material, and is Qi-certified. Compared to other wireless chargers, Unigen provides better quality at an affordable rate.
Secure Checkout & Easy Returns
Safe & Reliable Shopping Experience Just Like Our Products.