Unidock 100 3-in-1 Charging Station
Rs. 2,999
Rs. 4,999
Inclusive of all taxes.
---
Details

The UNIGEN UNIDOCK 100 is a compact and versatile charging station that offers a convenient solution for charging multiple Apple devices. With its 3-in-1 design, it supports charging iPhones, AirPods, and Apple Watches simultaneously. The foldable feature makes it easy to carry and store, perfect for travel or on-the-go use. Say goodbye to tangled cables and enjoy an organized charging experience with the UNIGEN UNIDOCK 100.
Specifications

MATERIAL: ABS
DIMENSIONS: 15.5 (L) x 7.5 (W) x 1 (H) cm
PACKAGE CONTENTS: 1x Wireless Charging Station 1x User Manual, 1x USB Type A to C Cable, 1x USB Type C to C
CARE: Keep it in a cool and dry place, away from the reach of children.

Compatibility

DEVICES

iPhone 15 Series
iPhone 14 Series
iPhone 13 Series
iPhone 12 Series
iPhone 11 Series
iPhone X Series
iPhone 8 Series
All Apple Watch Series
Airpods 1
Airpods 2
AirPods Pro
AirPods (3rd generation)
AirPods (2nd generation)
All other Qi-enabled phones and earbuds

Delivery & Returns

DELIVERY

Dispatch to Courier in 2-3 Days.

Eligible for Cash on Delivery.

 

FREE SHIPPING

Shipping is free for all prepaid orders.

 

CASH ON DELIVERY

Rs.50 extra charges for all Cash On Delivery orders.

 

RETURNS

The item is eligible for replacement within 7 days of delivery, in the unlikely event of a damaged, defective or different item being delivered.

Please keep the product in its original condition, with the brand outer box, MRP tags attached, manual etc. for a successful replacement pick-up.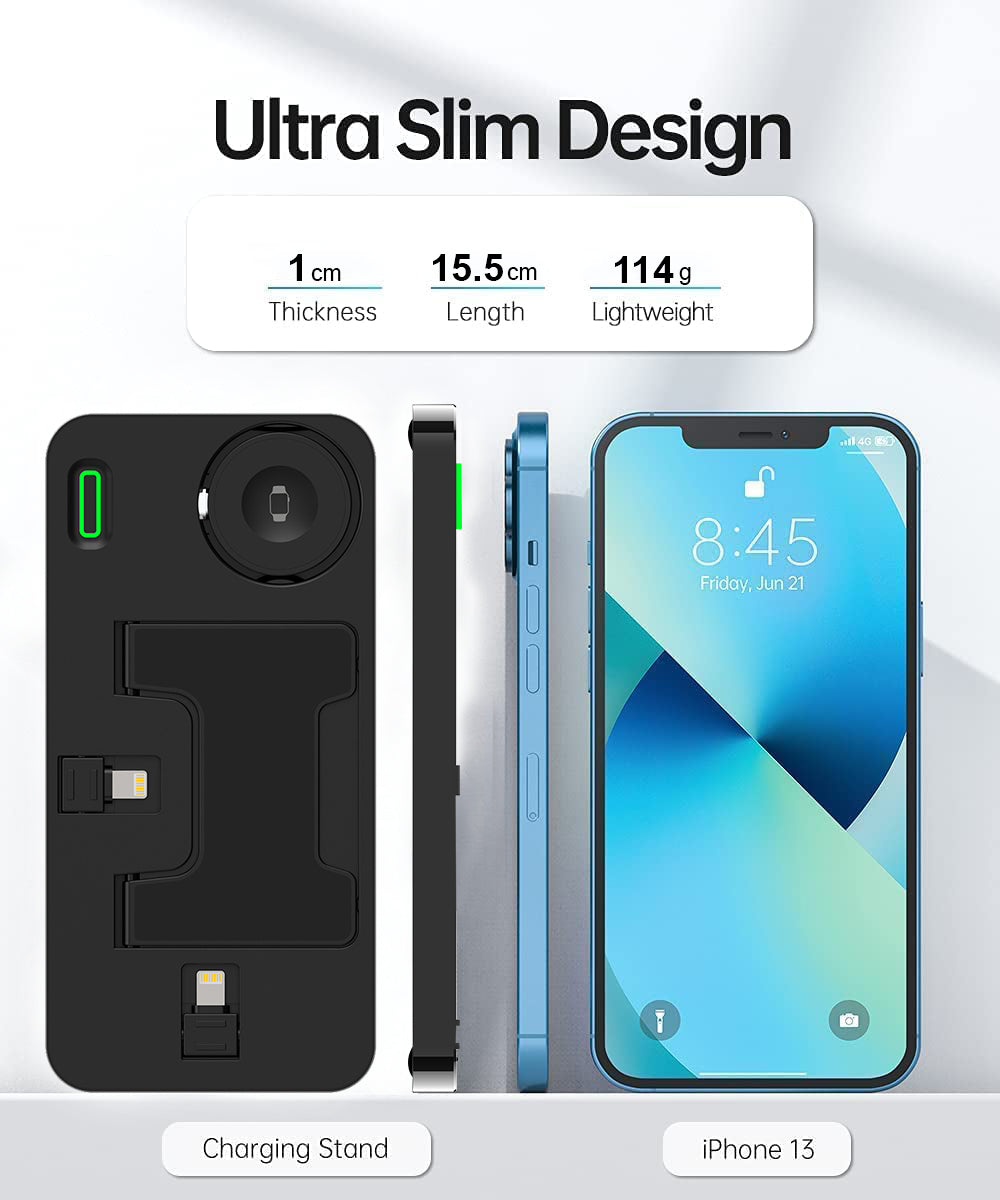 Ergonomically Designed
Smart charging dock is made from eco-friendly ABS with rubber oil coating, perfectly crafted for a solid physique that makes it so strong that the surface will not easily get scratched; The non-slip surface on the bottom increases the stability of the entire unit.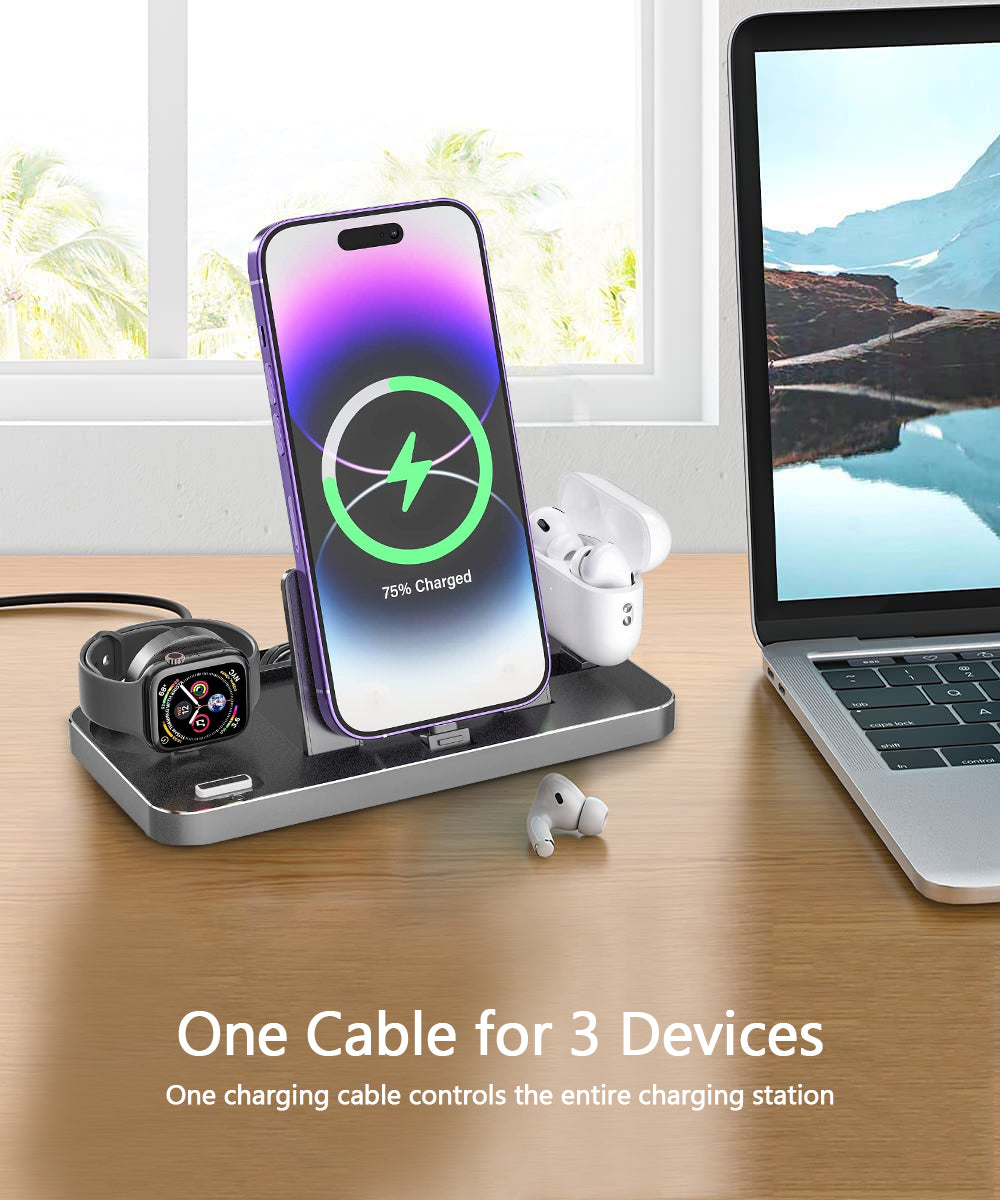 Multiple Safety Protection
Intelligently build IC to protect your devices from over charging during overnight charging. Also provides temperature protection to keep your devices safe.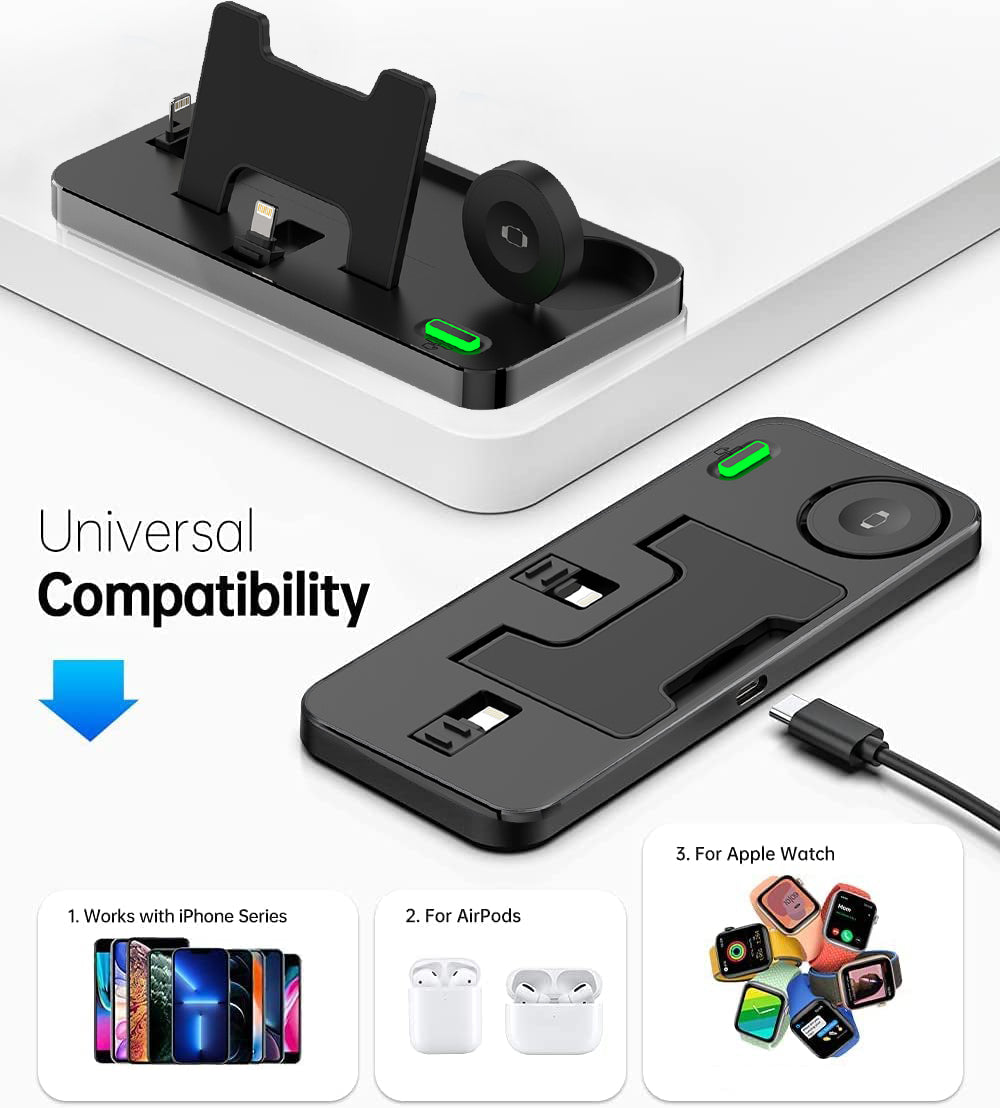 Vertically or Horizontally
With long charging coil you easily charge your device vertically and horizontally. Charge vertically to follow messages and notifications, charge horizontally to watch movies/videos.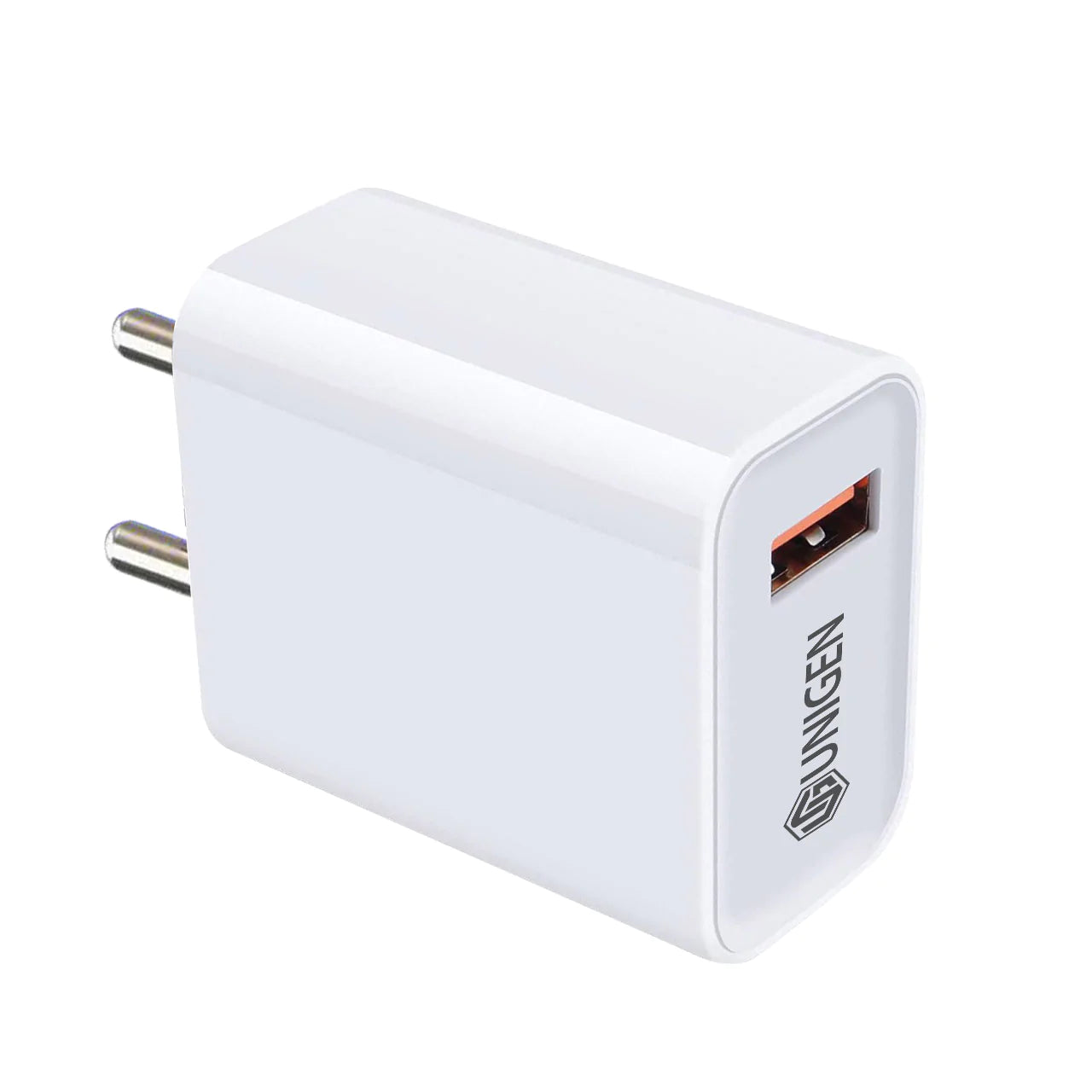 18W Q.C. Adapter
We recommend use of 18W Q.C. Adapter to achieve fast and efficient charging for all your devices. The 5W apple in-box adapter not be able to deliver fast charging with UNIDOCK.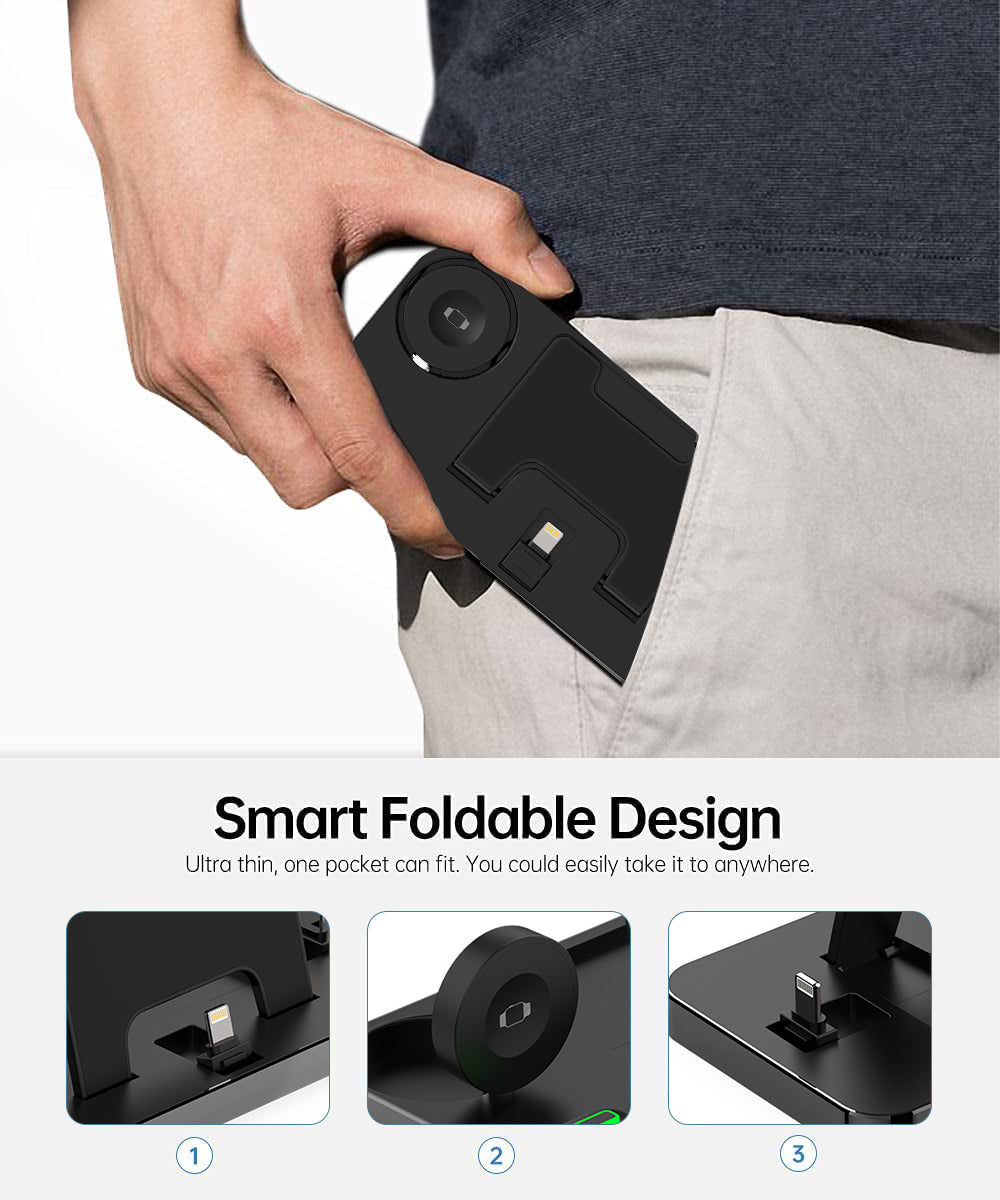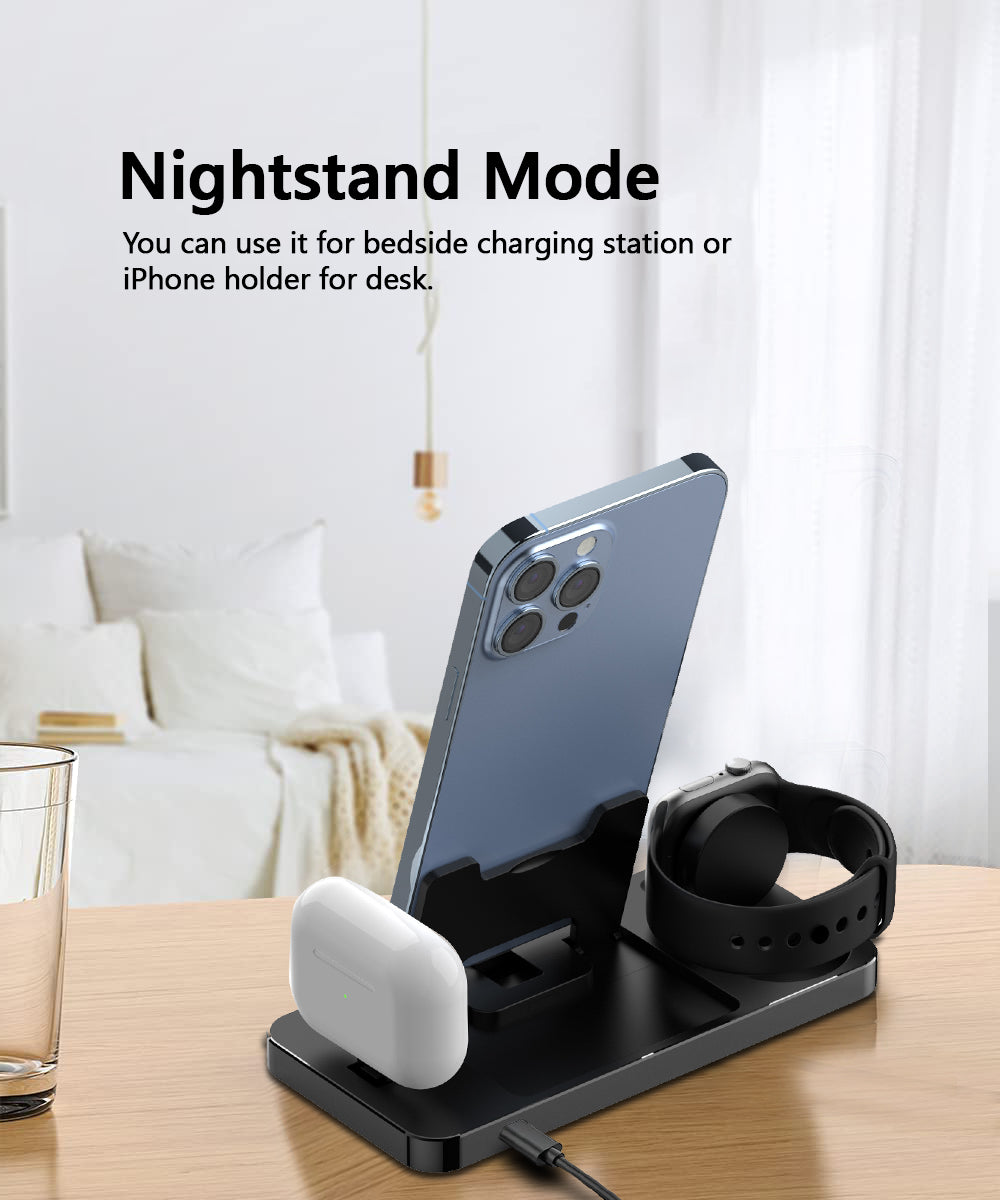 Great Product and supports fast charging
This works really well with all my devices airpods, phone and apple watch. So far I haven't experienced any heating issues.
Overall nice product so far can buy this instead of some heavily prices chargers
Fantastic Product! Very useful!
The 3in1 charger is a very fantastic, easy to use and a must have product for the people who own all the Apple gadgets. Replaces multiple chargers and cables with 1 single pad. Also includes a nice pouch for travelling. While using USB A to C the Mag-safe won't work, it only works with USB C to C (both cables provided).
Overall loved the product! Definitely recommended.
Chargering
This is a very good wireless charger by unigen
Good product
This product is good to have for wireless charging.
Frequently Asked Questions