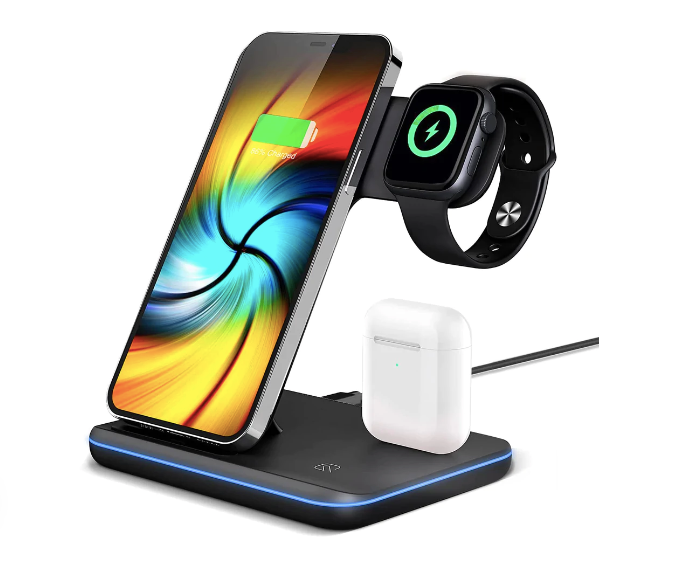 5 Reasons to Use a unigen Wireless Charger
Since a few years ago, Unigen Wireless chargers have become popular. To provide their customers with products that are constantly at the forefront of technology, more and more firms are beginning to offer this kind of accessory.
One can even be purchased without purchasing a new phone or computer. Any gadget and system can be charged wirelessly using a regular charger. Which particular advantages do these tools offer? The following are the key ideas to keep in mind.
1. No Wear and Tear
Wear and tear is one of the reasons you're continuously looking for charging cords, even if you may not be aware of it yet. Cables naturally deteriorate with time. even charging ports, if you will. Additionally, real cords, particularly those for the iPhone, are expensive.
Unigen wireless chargers are a surefire solution to avoid this difficulty as utilizing frayed cables is not an option owing to the various threats they represent to your device. In contrast to charging cords, using a charging dock merely requires that your smartphone be placed on top of it.
2. Charge Multiple Devices Simultaneously
The ability to charge many devices at once is one of the unigen wireless charging's biggest benefits. All of this is possible because some charging docks can accommodate two or three smartphones at once.
Having the ability to simultaneously charge your smartphone, smartwatch, and wireless earphones is a feature that is becoming typical for charging mats and pads. For more detailed suggestions, see our list of the top unigen wireless chargers for iOS and Android.
3. Less Clutter on Your Office / Work From Home Setup
If you're sick of your desk being cluttered with charging cords, wireless is the ideal answer for you. With a single unigen wireless charging pad or mat, you may charge multiple devices at once rather than needing a separate cable for each one. And all of that takes place over a solitary charging cable that joins your wireless charger.
If you lack the talent for neatly tucking your cables away, this is a great technique to assist with cable management. That is not to imply a unigen wireless charger is a magic solution for creating a clutter-free workspace. It's only the start. You should be able to create the tidy workspace of your dreams with the help of a wireless charger and a few cable organization tips.
4. Convenience
How often do you charge your smartphone each day? Depending on the age of the smartphone, most likely twice, if not more. The low lifespan of smartphone batteries is no secret. However, since it is currently a given, you may at least make the process of charging your cell phone more tolerable. You will then value the practicality of unigen wireless chargers.
There's no need to look for cords, fumble with them, or, worse yet, in the case of the older micro-USB port, figure out the ideal angle at which to attach the charging wire. All of this headache may be avoided by using a wireless charger, which simply requires that you set your device down on the stand, mat, or pad.
Unigen wireless charging is still far more practical than standard cords, despite not being (yet) wireless as its name suggests. Untangling cords is much more difficult than connecting the charging dock to a power outlet, albeit that still needs to be done.
5. Unigen Wireless chargers: faster charging time
The faster charging times of Unigen Wireless chargers make them intriguing as well. You may save a tonne of time by charging your devices with these gadgets. These new versions promise a far quicker charging time—2 to 4 times faster—than traditional chargers, which require 5 to 7 hours to fully charge a smartphone. Some manufacturers have added an IC intelligence chip to their chargers to stop batteries from being damaged too soon. This guards them against overheating, overvoltage, and short circuits.
Conclusion
It's time to start using unigen wireless charging if your smartphone is capable of doing so. First, there is no wear and tear with wireless charging. Additionally, it makes it possible for you to charge multiple devices at once, keeps your desk tidy, and is quite practical. Even though it has drawbacks, these arguments should convince you to convert to wireless technology.