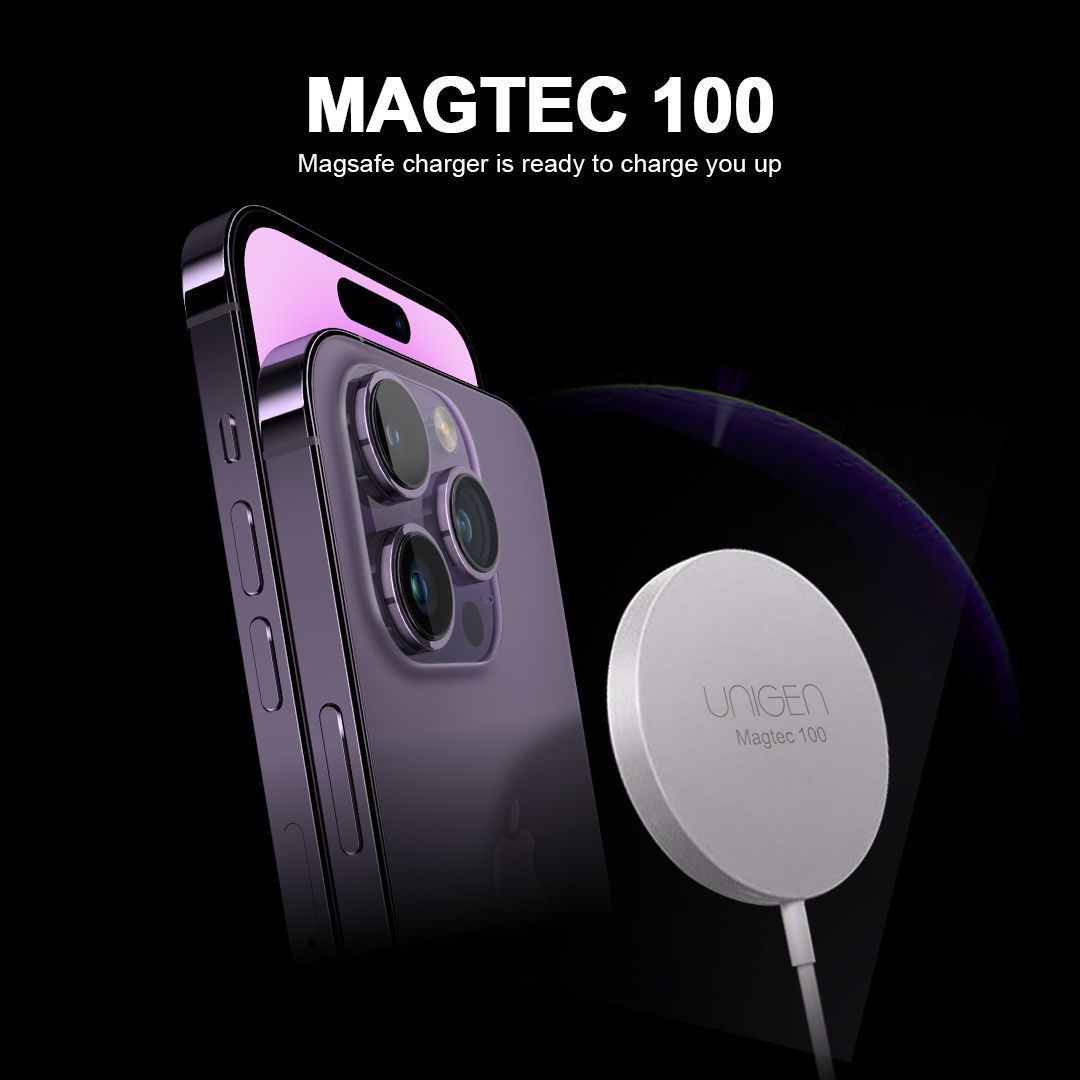 How to use your MagSafe Charger with iPhone 13 models
MagSafe wireless chargers allow you to safely and quickly charge your phone. They enable hassle-free phone charging with strong magnates and a simple, cordless design.
We examine five of the top MagSafe wireless chargers available today in this post. Let's first examine the factors you should take into account before selecting one.
Set up your MagSafe Charger
Connect a compatible third-party USB-C adapter or an Apple USB-C power adapter with a suggested output of 20 watts (W) or more to the USB-C port on your MagSafe Charger. On a Mac or PC, you can also connect to a USB-C port.
Your MagSafe Charger should be placed face up, as indicated, on a flat surface free from any metal or other items.
Get up to 15W faster wireless charging
Your iPhone can be wirelessly charged quickly and securely with the MagSafe Charger. To optimize charging your iPhone at up to 15W of peak power supply for quicker wireless charging, the system dynamically responds to environmental factors. The wattage of the power adapter and other system factors will affect the actual power delivered to the iPhone. The MagSafe Charger can supply up to 12W of peak power delivery to iPhone 13 mini and iPhone 12 mini.
Before putting your iPhone on the MagSafe Charger, be sure it is connected to a power source. By doing so, MagSafe can confirm that it is secure to deliver maximum power. If you accidentally put your iPhone on the MagSafe Charger before charging it into a power source, just take it off, wait three seconds, and then put it back on to resume receiving the maximum amount of power.
With a USB PD-compatible power converter, the MagSafe Charger is made to negotiate a maximum power of up to 9 volts (V) and 3 amps (A). MagSafe will optimize the power sent to the iPhone on the fly. The amount of electricity that is now being sent to your iPhone will change depending on several variables, including temperature and system activity.
Different power delivery amounts and rates are rated for each type of power adapter. For quicker wireless charging, the MagSafe Charger needs the following ratings.
Power supplies for up to 15W quicker wireless charging that is compatible
USB Type-C connector USB-A cannot be used.

9V/2.22A or above (9V/2.56A)

With a minimum of 9V/2.03A and up to 12W for quicker wireless charging, the iPhone 13 mini and iPhone 12 mini are compatible.

Higher wattage adapters at or above 9V/2.56A will also supply your iPhone with a maximum of 15W of peak power.
To adhere to regulatory requirements, charging is restricted to 7.5W while Lightning accessories, such as headphones, are connected.
How to choose MagSafe wireless chargers: Some things to think about
Here are some factors to think about before choosing your preferred charger:
Quality: 

Despite the high quality of Apple Magsafe Wireless chargers, aftermarket alternatives might not be. As a result, you must select one from other trusted 

Cases are compatible with it: 

For ease of charging, cases should be compatible with MagSafe wireless chargers. You may charge your iPhone 13 with the cover on with the majority of chargers from top brands, as you might anticipate.

Price: 

Budget-conscious people don't necessarily have to choose an expensive MagSafe charger. Numerous mid-range chargers will still produce excellent results.

Charges per unit: 

You may get up to 15 watts of quick charging from the majority of authentic MagSafe chargers. Interestingly enough, some knockoffs give you the standard 7.5 or 10 watts. They should be avoided because of this.