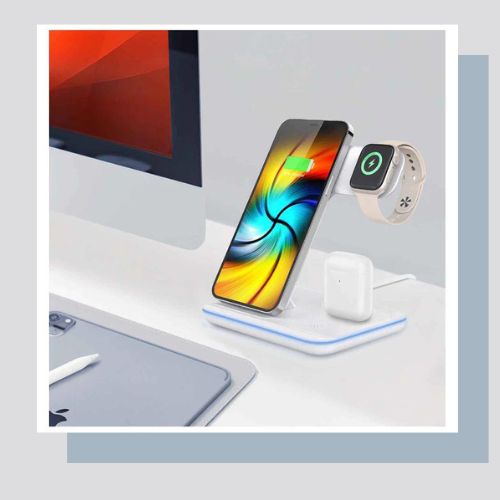 Fast Wireless Chargers: Boost Your Device without Cables
It is more important than ever to keep connected in today's quick-paced environment. Our smartphones are essential to keeping us connected, whether it's for work or enjoyment. It can be difficult to charge them, though constantly. Wireless chargers can help in this situation. Thanks to technological improvements, wireless chargers are now an essential part of our daily lives, allowing us to conveniently charge our devices without having to deal with cords.
1. The Convenience of Wireless Charging: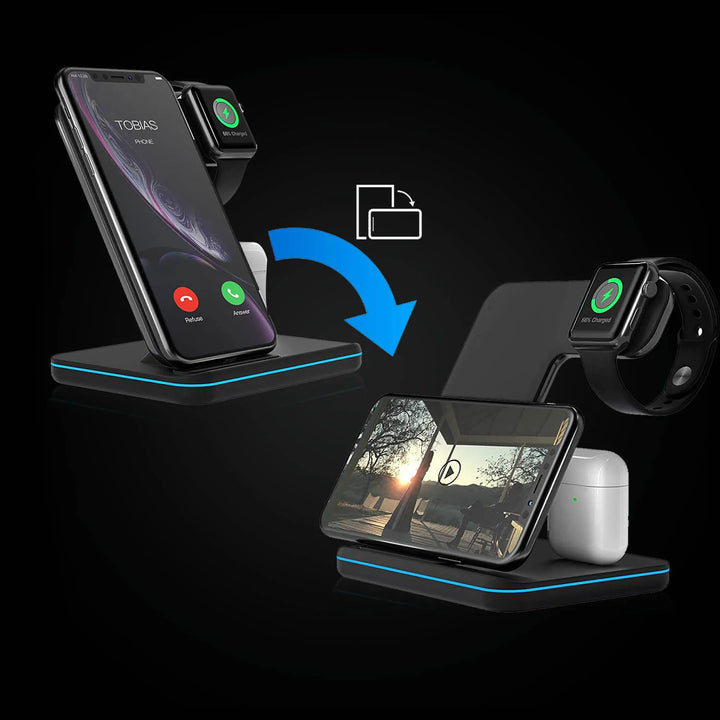 Wireless chargers offer a hassle-free charging experience and do away with the need for tangled cables. It is simple to charge by just setting your device down on the charging pad because they use electromagnetic fields to transfer energy from the charger to your device. There's no need to fiddle with cords or look for the correct charging port anymore.
Also Read: Wireless Charging in Everyday Life: How this Technology is Changing the Way We Power Our Devices
2. Versatility with the 3-in-1 Wireless Charger: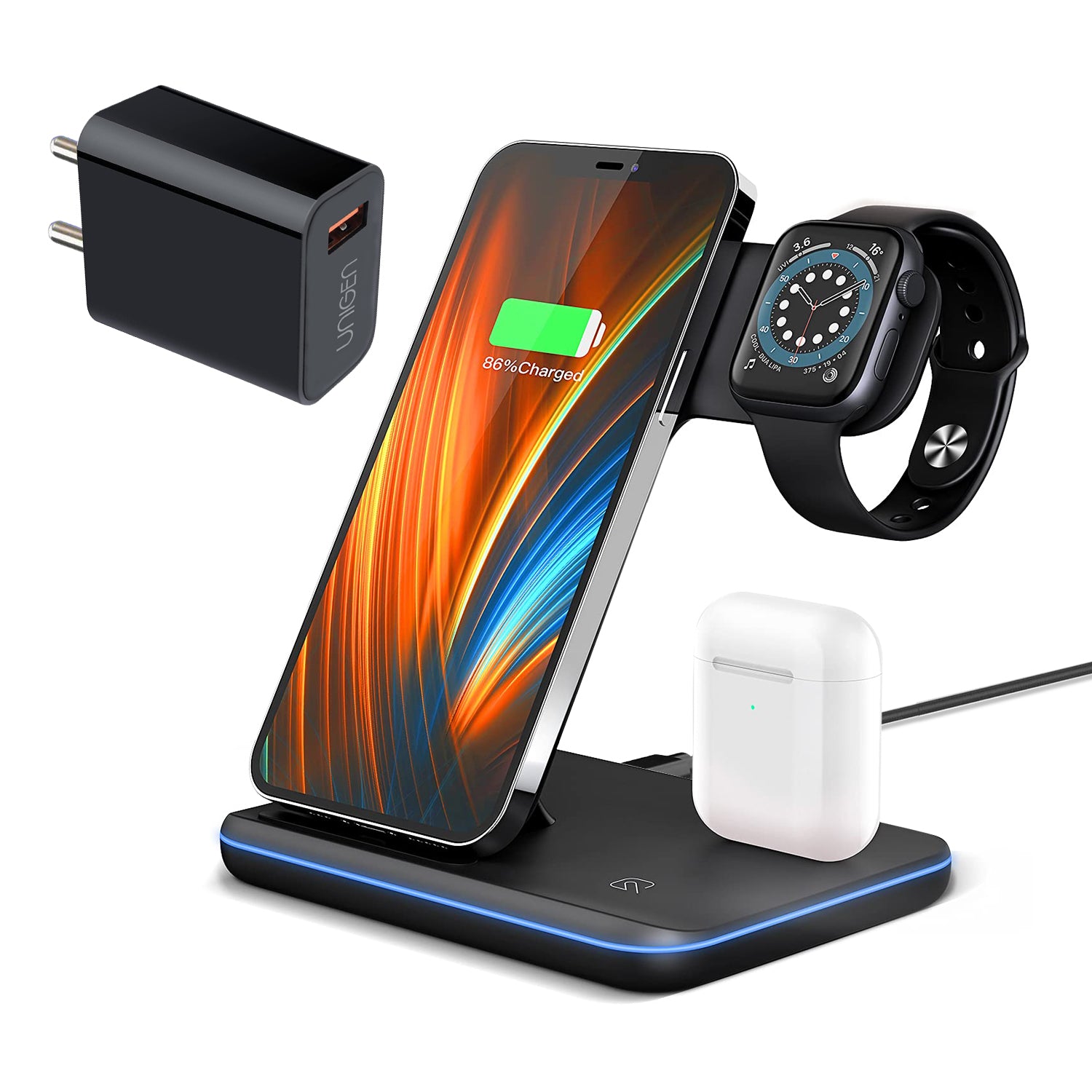 A 3-in-1 wireless charger is revolutionary for people who own many devices. Saving time and space, it enables you to charge your smartphone, smartwatch, and wireless earphones all at once. You can get rid of the mess caused by several charging wires with only one charging pad.
Also Read: Untangling the Pros and Cons: Exploring the Advantages and Disadvantages of Wireless Phone Charging
3. An Ideal Match for iPhone Users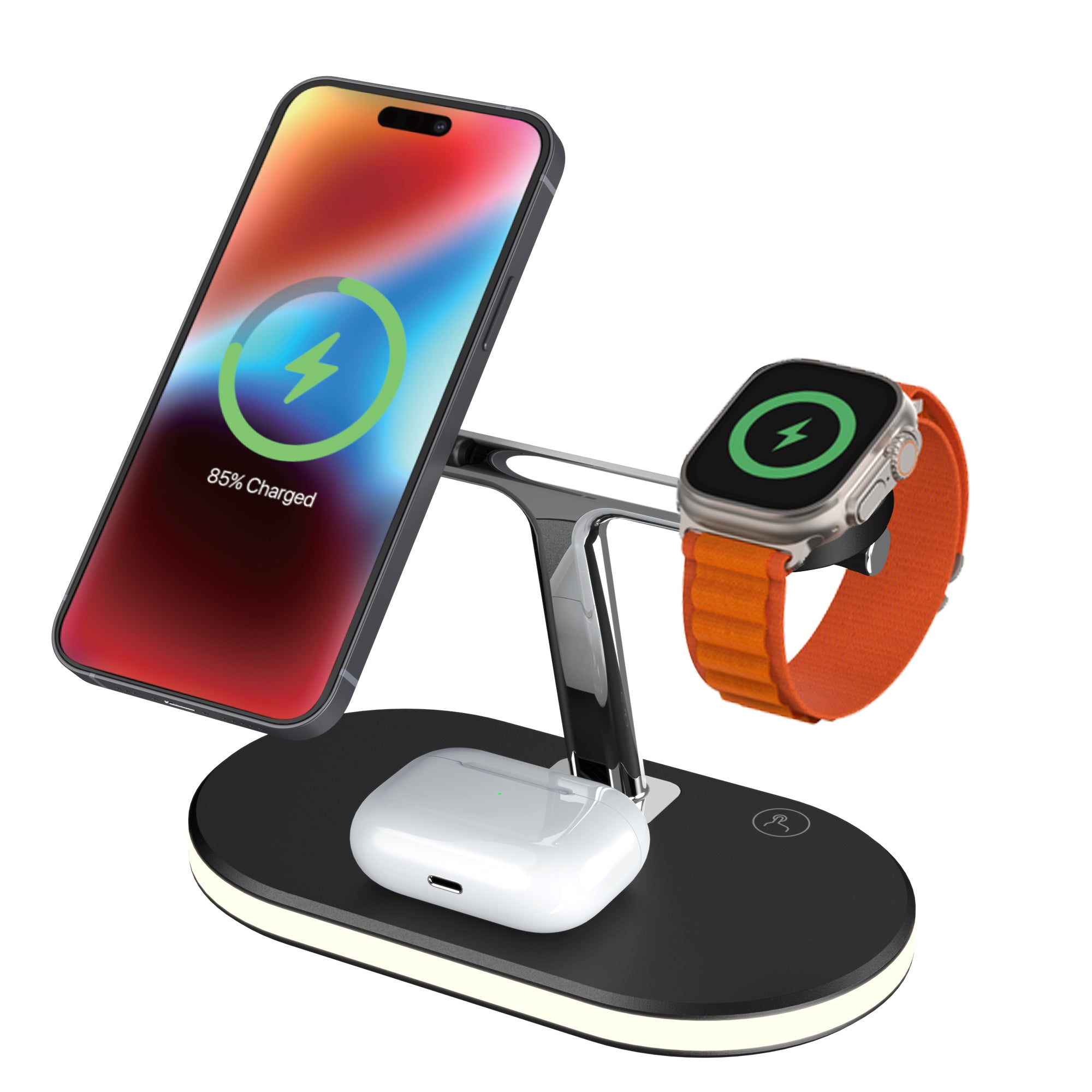 In particular, iPhone users' needs are catered for by wireless chargers. These chargers, which feature Qi wireless technology, offer smooth compatibility with the most recent iPhone models. Place your iPhone on the charging pad and let it charge without having to fiddle with different chargers for various devices.
4. Faster Charging Speeds: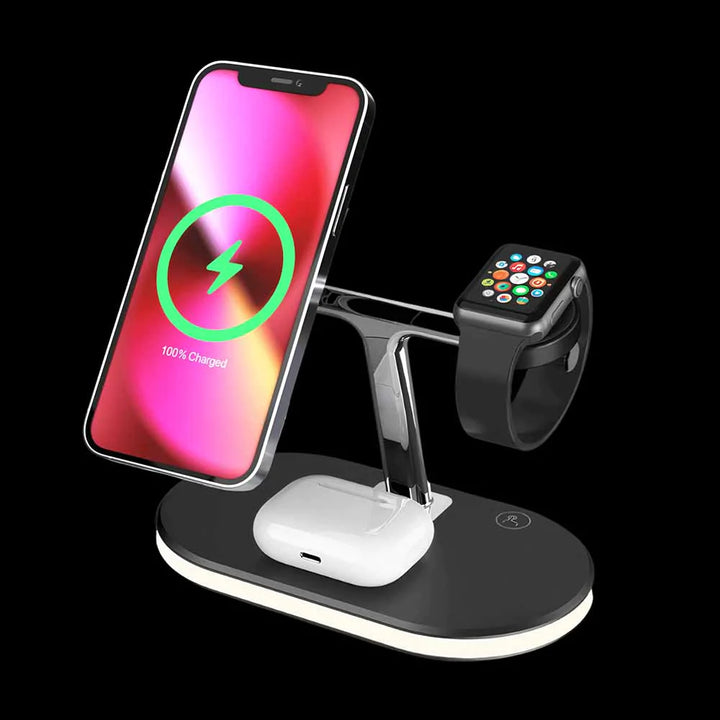 Fast wireless chargers offer an effective and quick charging process. They can charge your devices at the fastest possible rates with cutting-edge technology like Fast Charging and Quick Charge support. Say goodbye to waiting a long time for your device to charge and welcome a quicker, more effective charging option.
5. Modest Design and Portability: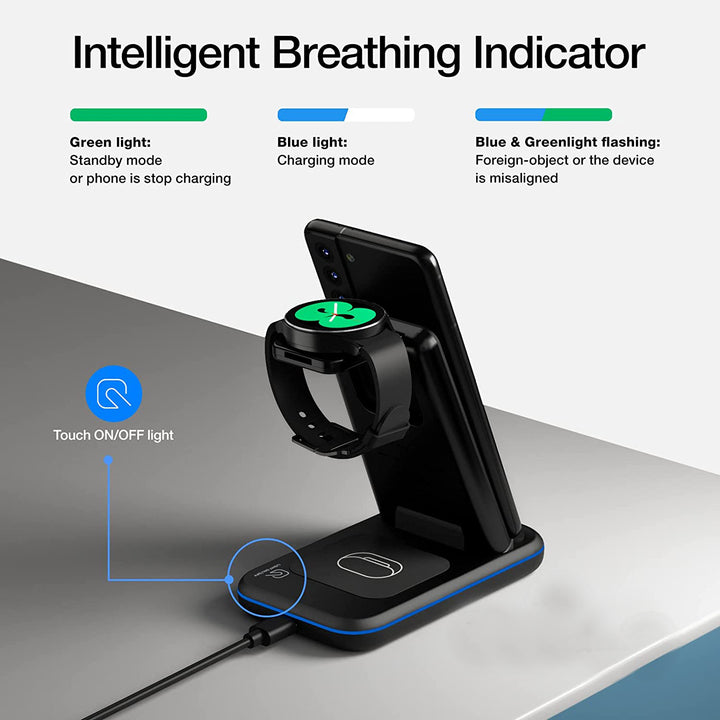 The portability of wireless chargers is a design consideration. They are ideal for tourists or people who are frequently on the move because they are small, light, and portable. The sleek and fashionable styles of these chargers also go well with the decor of your house or office.
Also Read: The Benefits of Multi-Device Wireless Chargers: Efficiency, Convenience, and Style
6. Compatibility with Multiple Devices: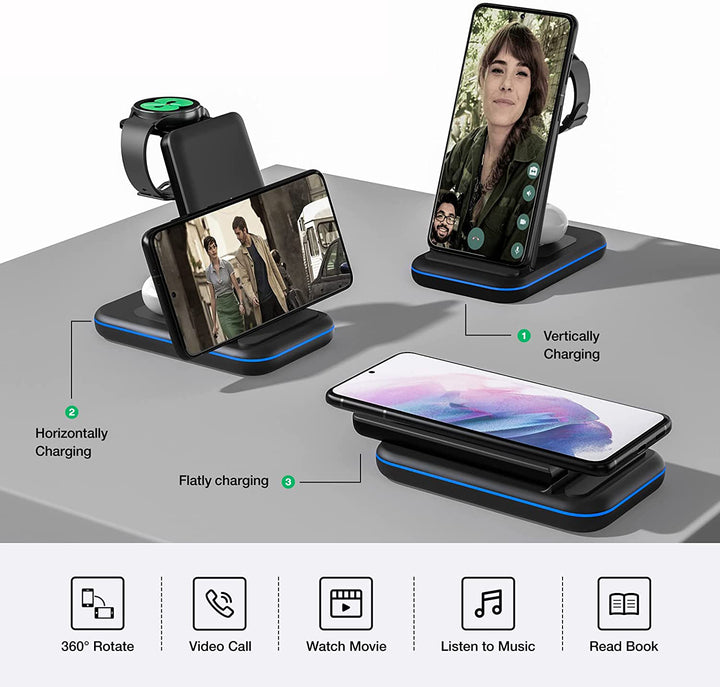 There are no restrictions on what devices or brands can use wireless chargers. They are made to work with different smartphones, smartwatches, and wireless earbuds that support wireless charging. This compatibility guarantees that you can easily and without any limitations charge your gadgets.
7. Features for safety and protection: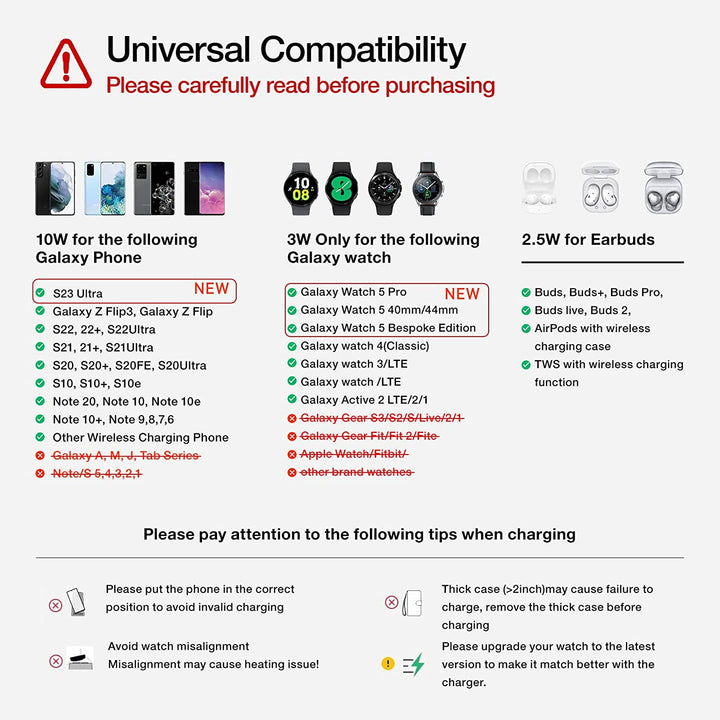 Wireless chargers put safety first and use a number of security measures. These might include regulating the temperature, guarding against overcurrents, avoiding short circuits, and spotting foreign objects. You can be sure that your devices will be charged effectively and safely thanks to these safety precautions.
Also Read: The Future of Wireless Charging Technology: What to Expect
8. Future Prospects of Wireless Charging: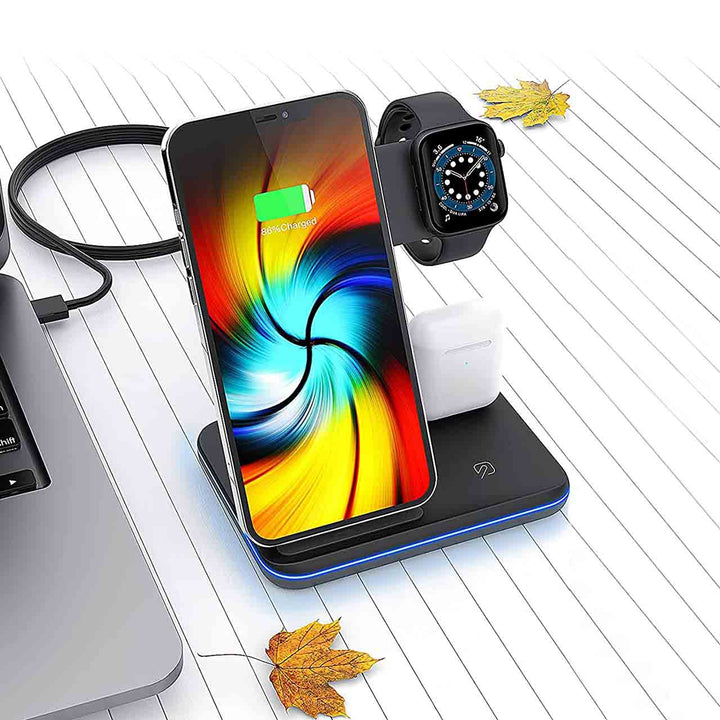 Technology for wireless charging is always developing and improving. Future developments include power transfer efficiency improvements, simultaneous charging of many devices, and longer charging distances. We may anticipate much greater efficiency and convenience in the realm of wireless charging as this technology develops.
Conclusion:
Without using any connections or wires, wireless chargers are a practical and simple method to charge your gadgets. They come in a variety of sizes and forms and work with a wide variety of gadgets. A  3-in-1 Wireless Charger is the ideal choice if you need to charge several gadgets at once. Additionally, if you own an iPhone, a lot of wireless chargers are readily available that are made especially for your smartphone. So go ahead and charge your device wirelessly and quickly for your iPhone without using any cords.