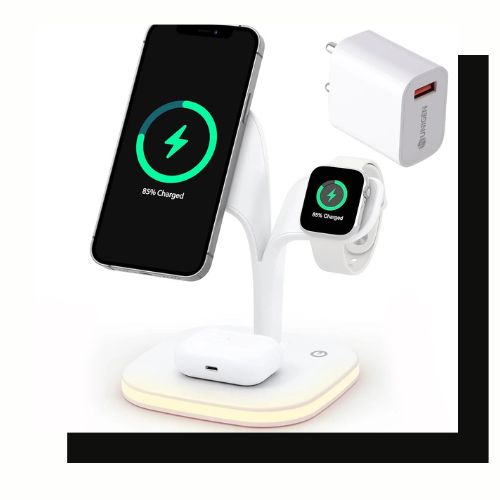 Magtec 500 Magsafe Charger: All You Need to Know About This 5-in-1 Hub
The demand for efficient and effective charging options grows as technology develops. With the rise of smartphones, in particular, wireless charging has gained popularity.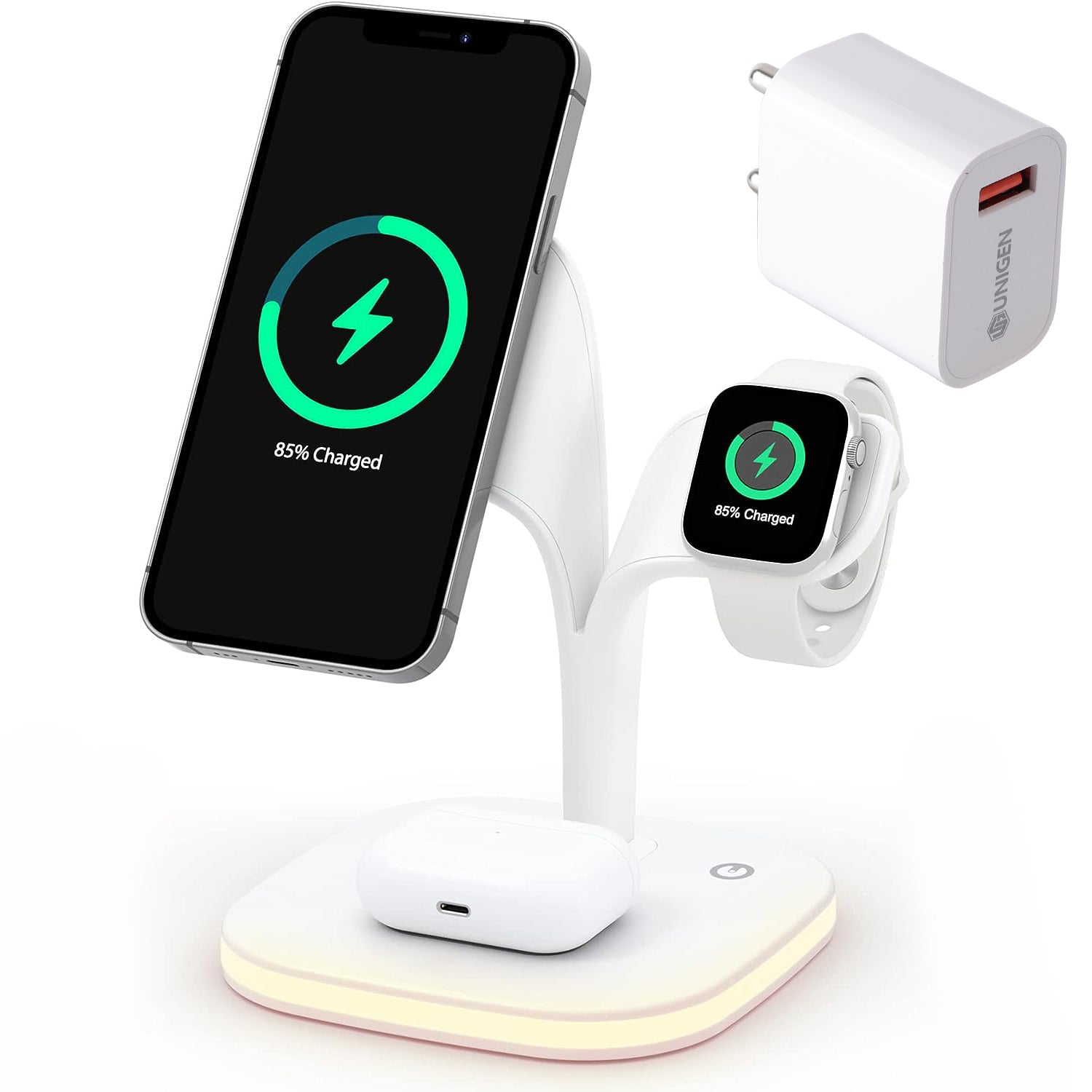 One of the best wireless chargers for iPhone users is the MagSafe Charger, which offers a practical and quick charging experience. The Magtec 500 Magsafe Charger, on the other hand, goes a step further by providing a 5-in-1 hub that can charge numerous devices at once. We will review everything you need about this wireless charging option in this article.
Features of the Magtec 500 Magsafe Charger: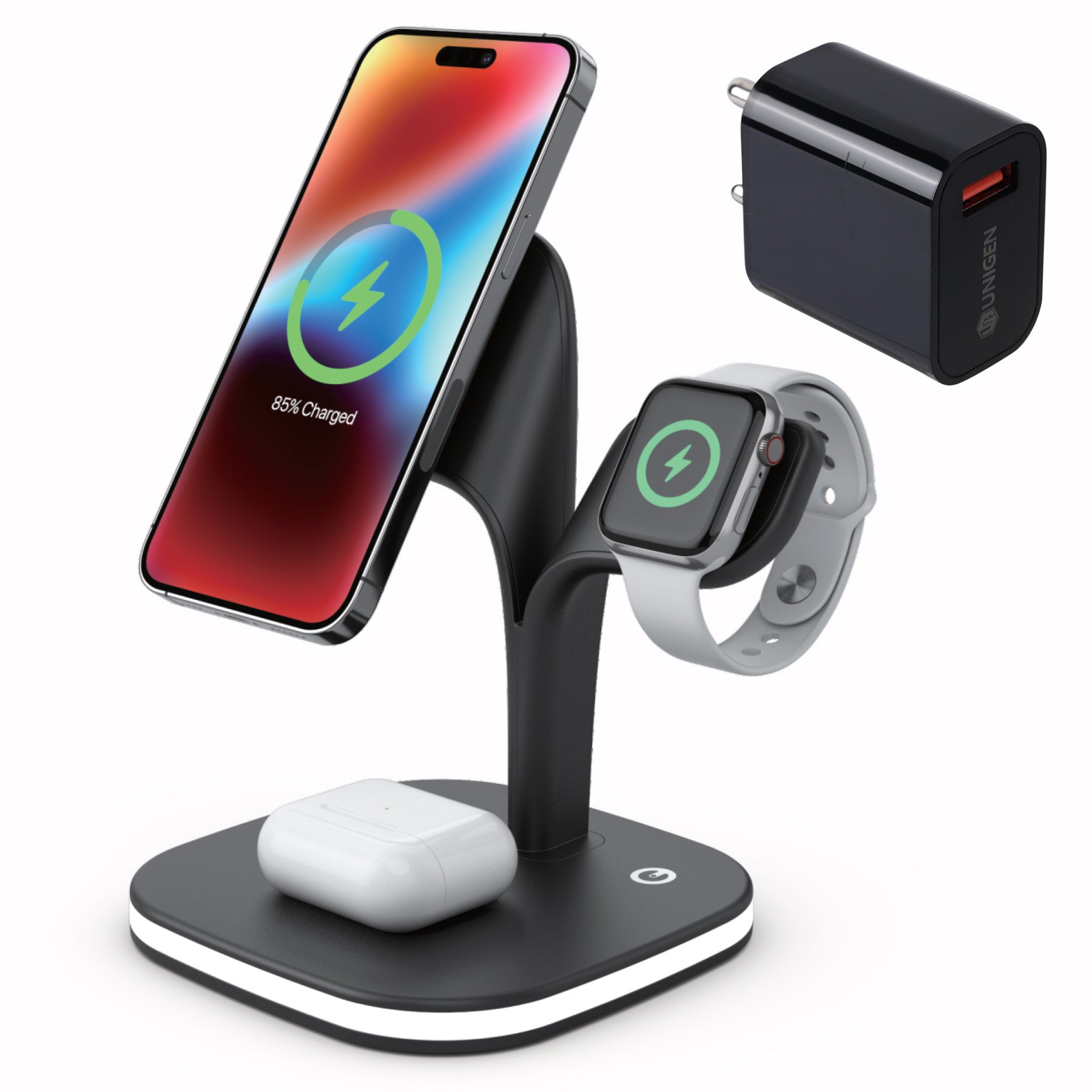 All iPhone models that accept MagSafe charging are compatible with the Magtec 500 Magsafe Charger, a wireless charger. Its sleek and small form makes it simple to transport. One of its standout features is the 5-in-1 hub, which enables simultaneous charging of many devices. This contains an Apple Watch, iPhone, AirPods, and a USB-C gadget.
A built-in LED light indicator on the charger also lets you know how each item charges. This enables customers to monitor the charging status of their gadgets and guarantees that they are completely charged before usage.
1. The Rise of Wireless Chargers
In recent years, wireless charging has skyrocketed in popularity as a convenient and hassle-free way to power our electronics. The days of looking for wires or navigating tangled cords are long gone. It's never been simpler to charge your iPhone thanks to wireless chargers like the Magtec 500 Magsafe Charger.
2. The Technology's Magic with Magsafe
Magsafe technology is the brains behind the Magtec 500 Magsafe Charger. This ground-breaking function uses an integrated magnet array to guarantee that your iPhone is perfectly aligned with the charger for a secure connection. Additionally, improving efficiency, the magnetic connection enables quicker charging rates.
3. A Perfect Fit for iPhones
The Magtec 500 Magsafe Charger, created especially for iPhones, provides seamless compatibility with numerous iPhone models. This charger suits your charging requirements, whether you have the most recent iPhone 12 or an earlier model. The frustration of misalignment or interrupted charging is eliminated thanks to its magnetic alignment, which guarantees a secure connection every time.
4. The Best Wireless Charger for iPhone
The Magtec 500 Magsafe Charger stands out from the competitors as the best wireless charger for your iPhone. It is the best choice for iPhone users thanks to its Magsafe technology, dependable operation, and great charging speeds. With its 5-in-1 architecture, it offers additional ports for connecting other devices in addition to wireless charging.
5. Versatility and Convenience
The ease and adaptability of the Magtec 500 Magsafe Charger are two of its main benefits. You can use this charger to wirelessly charge your iPhone while attaching other gadgets, such as AirPods, an Apple Watch, or even a USB device. This streamlines your charging setup and eliminates the need for additional chargers.
6. A Reliable Wireless Charging Solution
A dependable wireless charging solution that guarantees a constant and effective charging process is provided by the Magtec 500 Magsafe Charger. While charging your iPhone, you can relax knowing that it is protected from overheating and overcharging by its sophisticated circuitry and intelligent temperature control.
7. Safety and Resilience
The Magtec 500 Magsafe Charger is made of high-quality materials and is robust and long-lasting. Its rugged design guarantees it can withstand normal wear and tear, making it a trustworthy partner for your charging needs. The charger also boasts certification for industry-recognized safety regulations, providing security against electrical surges and short circuits.
8. Benefits of the Magtec 500 Magsafe Charger:
Users can gain from the Magtec 500 Magsafe Charger in several ways. First, because it can simultaneously charge up to five devices, it eliminates the need for additional chargers. It is, therefore, perfect for people who frequently travel or own several Apple devices.
In addition, it offers quick charging times, guaranteeing that gadgets are fully charged. Those who need to fast charge their devices while always on the go will find this useful.
Conclusion:
The Magtec 500 Magsafe Charger has all the features and advantages that make it a wireless charging for iPhone users now that wireless charging has become a need in our everyday lives. The best wireless charger for the iPhone offers a smooth charging experience, is compatible with many iPhone models, and has a flexible 5-in-1 design. Embrace wireless charging's convenience and flexibility as an alternative to tangled cords. You may experience a new level of simplicity in your charging routine by upgrading to the Magtec 500 Magsafe Charger.