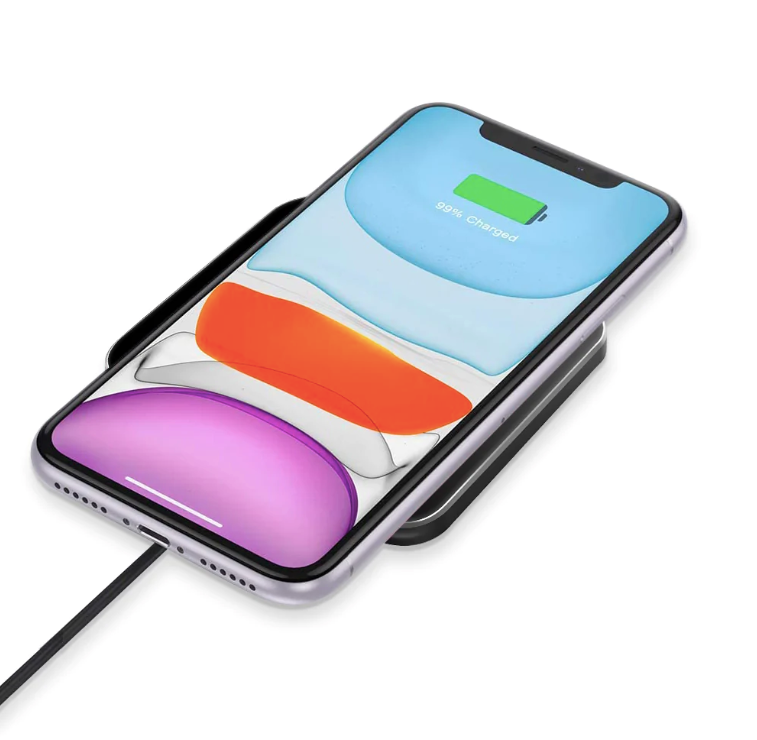 Is wireless charging as fast as cable?
Remember the day when a phone's wireless charging capability was THE feature to look for? In actuality, it was the most publicized and eagerly awaited innovation of the iPhone 8 and X lineups and greatly boosted their sales.
Today, wireless charging is a standard function in the majority of high-end devices, and businesses are constantly expanding the options  available for the technology to make their phones more enticing. What makes wireless charging so desirable, and is it superior to cable charging? Therefore, let's get started and find out!
The Focus Is on Wireless Charging
Although they have been around for a while, wireless chargers have recently grown in popularity. Now that Apple has made the iPhone 8, 8 Plus, and X wirelessly interoperable, it is in the spotlight.
There are several useful things you should know about before bestowing praise. How quickly does your phone charge? Is it as quick as its wired equivalent? Which models support wireless charging?
The Focus Is on cable 
Smartphones charge at the slowest possible rate by default. You may avoid the battery burning out by starting up slowly and steadily. By raising the maximum voltage that can enter your smartphone, the cable kicks things up a level. Quick-charging technology has been around for numerous generations of smartphones, even though it may sound dangerous.
Simply put, the cable is intended to be secure. To get the most out of this feature, take safety precautions (such as shutting off the device or charging it within the allotted period).
Growing Variety of Charging Technologies
The process of charging our devices has changed significantly. Many of us can find it challenging to choose which technique is ideal for our devices. Here are the available charging standards, just to be clear:
Cable Charging
the common charging protocol used by all smartphones up to this point.
Fast Charging ( cable)
Even though they go by different names, all of the variations function faster than conventional cable charging.
Wireless Charging
the slower wireless alternative to traditional conventional charging.
Fast Wireless Charging
It is the quicker variation of the wireless standard, as the name implies. It's currently not widely available.
Only a few handsets are compatible with quick charging choices, despite there being many of them.
THE BENEFITS OF CHARGING YOUR PHONE WIRELESSLY
In addition to having a killer aesthetic, wireless charging has some fantastic advantages, especially when compared to its cable counterparts. So let's look at the three advantages that a wireless charger can provide:
Less Clutter
Everyone dislikes having cords and connections tangled up on their desk, right? A wireless charging pad, on the other hand, solves this conundrum by providing a little pad that you can put anywhere on your desk or bedside. Its rear has a little cable that can be quickly tucked away and attached to the power strip.
Convenience
Wireless charging is a very absurd idea, don't you think? Simply placing your device on a mat or pad causes it to begin charging without the need for you to fiddle with cables or unhook it each time you need to pick up your phone.
In other words, manufacturers staked all of their R&D budgets on the assumption that consumers would be ready to pay more for the ease of not having to deal with the plugging-in and unplugging aspect. It's bonkers, as we said.
Even so, it was successful! Nothing is more convenient, in our opinion, than not having to deal with a cable each time you want to check your phone. Do you know that you may even incorporate wireless chargers with your furniture when it comes to convenience? The time has come!
Longevity
Finally, because you won't be using your phone's charging port as frequently, it will last longer. The cost of repairing strained ports is high. Since the majority of flagship phones today don't have a headphone jack, their charging ports double as headphone connectors, which creates a dilemma.
THE DRAWBACKS OF USING WIRELESS CHARGERS
If you choose to go completely wireless, you will have to give up these two things:
Efficiency
It's not a myth, no! At least for the time being, wireless chargers ARE less effective than cable charges. However, innovations like OnePlus' warp charge and Samsung's wireless fast charging are quickly defining the front lines of competition.
Additionally, wireless chargers typically consume more power. More watt-hours are drawn from your sockets by them. This implies that a battery that uses less power when plugged in needs to be recharged on your phone more frequently. Even so, does that make any sense?
Dollar Symbols
Almost invariably, phones with wireless chargers cost more than those without them. The high production costs may have anything to do with this. Magnetic induction must be included inside a phone for wireless charging to work.
It takes money to use this practical technology, which converts a magnetic field into electricity. The licensing of the Qi charging is another expense. Most high-end smartphones come with this industry-standard wireless charging technology, which is a paid feature.
Conclusion
The conclusion drawn from this is that using a cable or wireless charging is not always preferable. Both charging methods have advantages and disadvantages of their own, making them suited for various uses. Cable charging is the way to go if you want faster charging times, while wireless chargers are the only option if you want convenience.