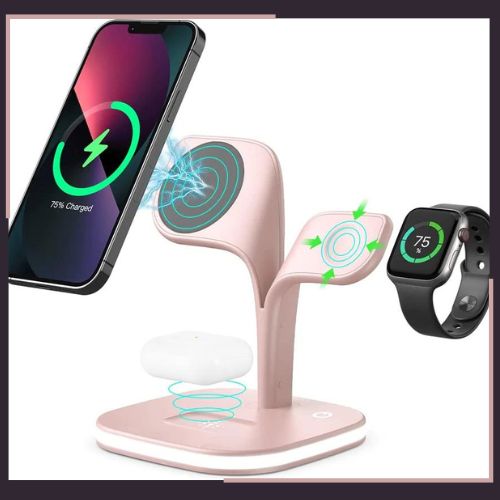 The Complete Guide to Apple Wireless Chargers: Exploring the Best Options for Your iPhone and Apple Devices
As Apple continues to innovate, so do the accessories that integrate with their devices. One outstanding example is Apple's wireless chargers. If you are in India and are considering an iPhone wireless charger, this guide is for you. Let's delve into the details of the iPhone wireless charging pad and explore the best Qi wireless charging pad options for your Apple devices.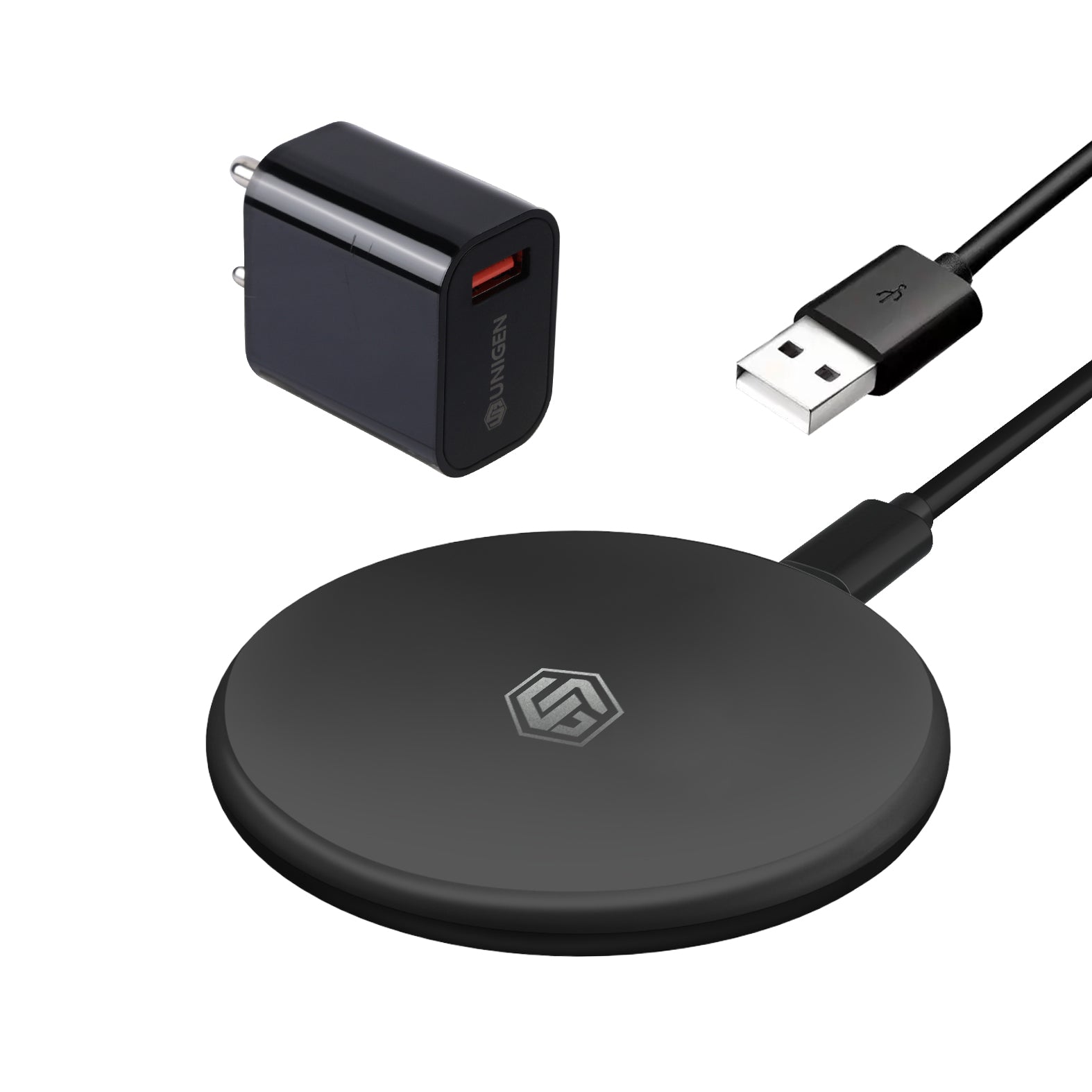 Choosing the Right Charger for Your iPhone
Your unique needs should guide your decision on the best charger for your iPhone. An easy, tangle-free charging option is a wireless charging station for iPhones. Consider the charging pad's durability, portability, and compatibility with your iPhone model while making your choice. The charging process for your iPhone will be smooth and effective thanks to a high-quality wireless charging pad that optimizes charging efficiency while providing durability and convenience.
Also Read: Choosing the Right MagSafe Accessories: A Guide to Maximizing the Potential of Your Apple Devices
Factors Affecting iPhone Wireless Charger Price in India
The brand, technology, charging speed and additional features are just a few variables that affect the price of an iPhone wireless charger in India. Due to the brand's reputation for producing high-quality, dependable goods, Apple wireless charger prices are often higher in India. The cost may also increase if advanced capabilities like multi-device compatibility or quick charging are included. The import taxes and levies on electronic items in India also significantly impact the chargers' final retail price.
The Best Qi Wireless Charging Pad
The best Qi wireless charging pad eliminates cable clutter while providing quick and effective charging. Because it works with Qi-enabled gadgets, a variety of uses are possible. It safeguards your devices while charging with cutting-edge safety features. It is a practical, contemporary charging solution thanks to its slim profile and small size. It is the best option for wireless charging thanks to its quick performance and broad compatibility.
Also Read: The Benefits of Multi-Device Wireless Chargers: Efficiency, Convenience, and Style
The 3-in-1 Charging Station Wireless: A One-Stop Solution
The 3-in-1 Charging Station Wireless is a one-stop shop for simultaneously charging numerous gadgets. It offers a neat way to charge your iPhone, Apple Watch, and AirPods while removing cable clutter. This station adds ease to your daily electronics routine while guaranteeing effective charging. It also has a sleek design and cutting-edge technology. It's a very creative option for fans of contemporary technology.
Choosing the Best Wireless Chargers for iPhone and Apple Watch
Efficiency, convenience, and dependability are the key factors to consider while selecting the best wireless chargers for iPhone and Apple Watch. Look for chargers that can charge quickly, are compatible with your gadgets, and have safety precautions against power surges and overheating. A charger's attraction is also boosted by its small and portable design. Your needs and lifestyle will be considered when choosing the best wireless charger, which will offer smooth, wire-free charging for your critical Apple gadgets. 
Also Read: The Benefits of Using a Wireless Charging Mat over Traditional Charging Methods
Exploring the Wireless Charger Mat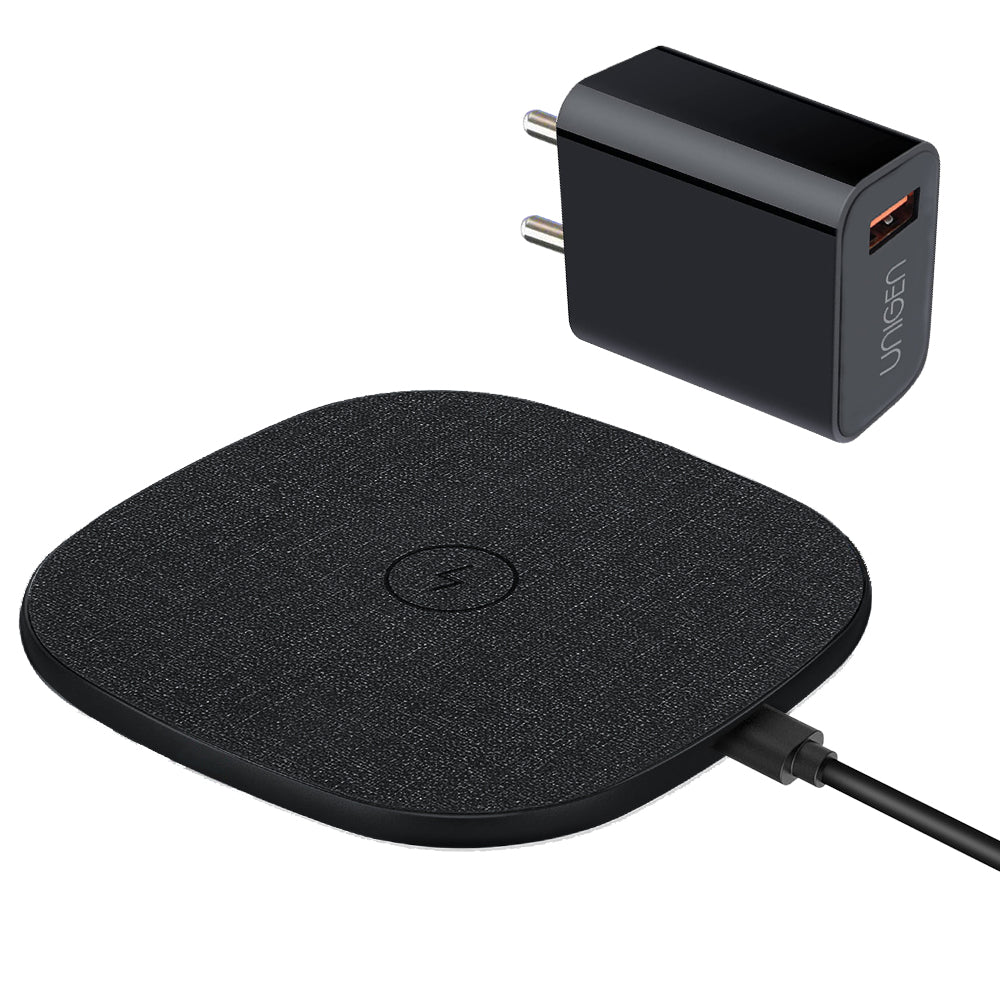 The wireless charging mat provides a stylish, compact way to charge your electrical gadgets. It uses Qi technology to offer a cutting-edge and effective method of wirelessly charging your devices. Just set your Qi-enabled gadgets down on the mat to start receiving power. The carpet is frequently lightweight and portable, and it was made with ease of use in mind. You can easily keep your devices charged and ready to go with a wireless charger mat.
Also Read: The Future of Wireless Charging Technology: What to Expect
Conclusion:
Exploring Apple's wireless charging possibilities can be thrilling and intimidating. The options are numerous but varied, ranging from comprehending the factors that affect the price of an Apple wireless charger in India to selecting the most excellent Qi wireless charging pad for your requirements.
When making your decision, consider your lifestyle and specific needs. There is an excellent fit for you, whether you prefer the portability of a wireless charger mat, the convenience of a wireless charging pad, or the multiple-device charging capacity of a 3-in-1 charging station.