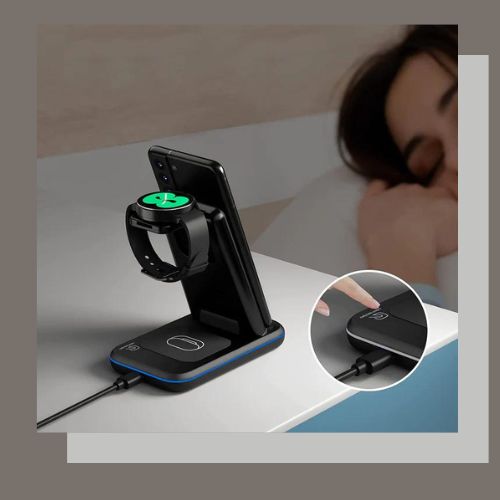 Wireless Charging in Everyday Life: How this Technology is Changing the Way We Power Our Devices
How we power our devices is changing in an era dominated by cutting-edge technology. Gradually, sleek, effective wireless charging pads are replacing the customary mass of tangled connections. In this area, Apple's launch of wireless charging for iPhones is particularly important. Through the seamless integration of charging solutions into our daily lives, this crucial transition is altering our charging habits.
Exploring Apple's Wireless Charging Revolution:
With its cutting-edge products, particularly its wireless chargers like the Apple 3 in 1 wireless charger, Apple continues revolutionizing the electronics industry. This stylish and practical product best exemplifies Apple's dedication to innovation. With a fast 35W charging speed, it ushers in a new era of wireless charging and can charge an iPhone, Apple Watch, and AirPods simultaneously. This technological advance offers previously unheard-of simplicity and effectiveness, highlighting Apple's pivotal position in the development of the tech sector.
Also Read: Navigating Apple Wireless Charging: Common Misconceptions and Clarifications for Indian Consumers
The Rise of the Wireless Charging Pad for iPhone: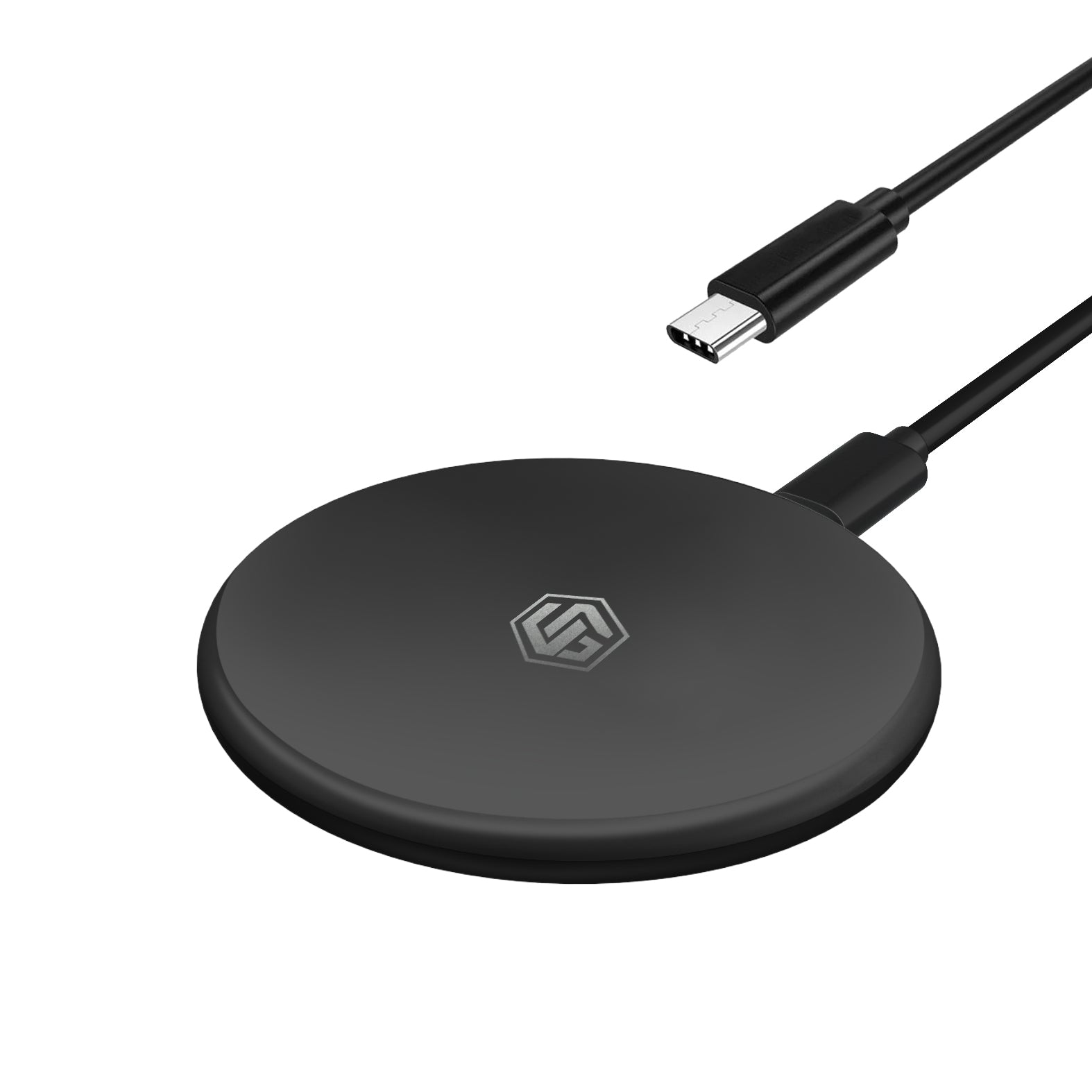 A wave of better charging technologies was inspired by Apple's entry into the wireless charging market. A good example is the iPhone wireless charging pad, a gadget that offers an easy and effective way to power iPhones. These thin, light charging mats demonstrate how wireless charging not only organizes your workstation but also adds a touch of contemporary and efficiency to your daily lives by instantly recharging your device when it is just placed on them.
Also Read: Untangling the Pros and Cons: Exploring the Advantages and Disadvantages of Wireless Phone Charging
Expanding Market in India:
India is one of the markets where the development of wireless charging technology has been welcomed with open arms. The demand for Apple and iPhone wireless chargers in India is steadily increasing. Apple's wireless charging solution, despite its high price, is causing a stir in the Indian market and has a good impact on the development of technology.
Best Qi Wireless Charging Pads: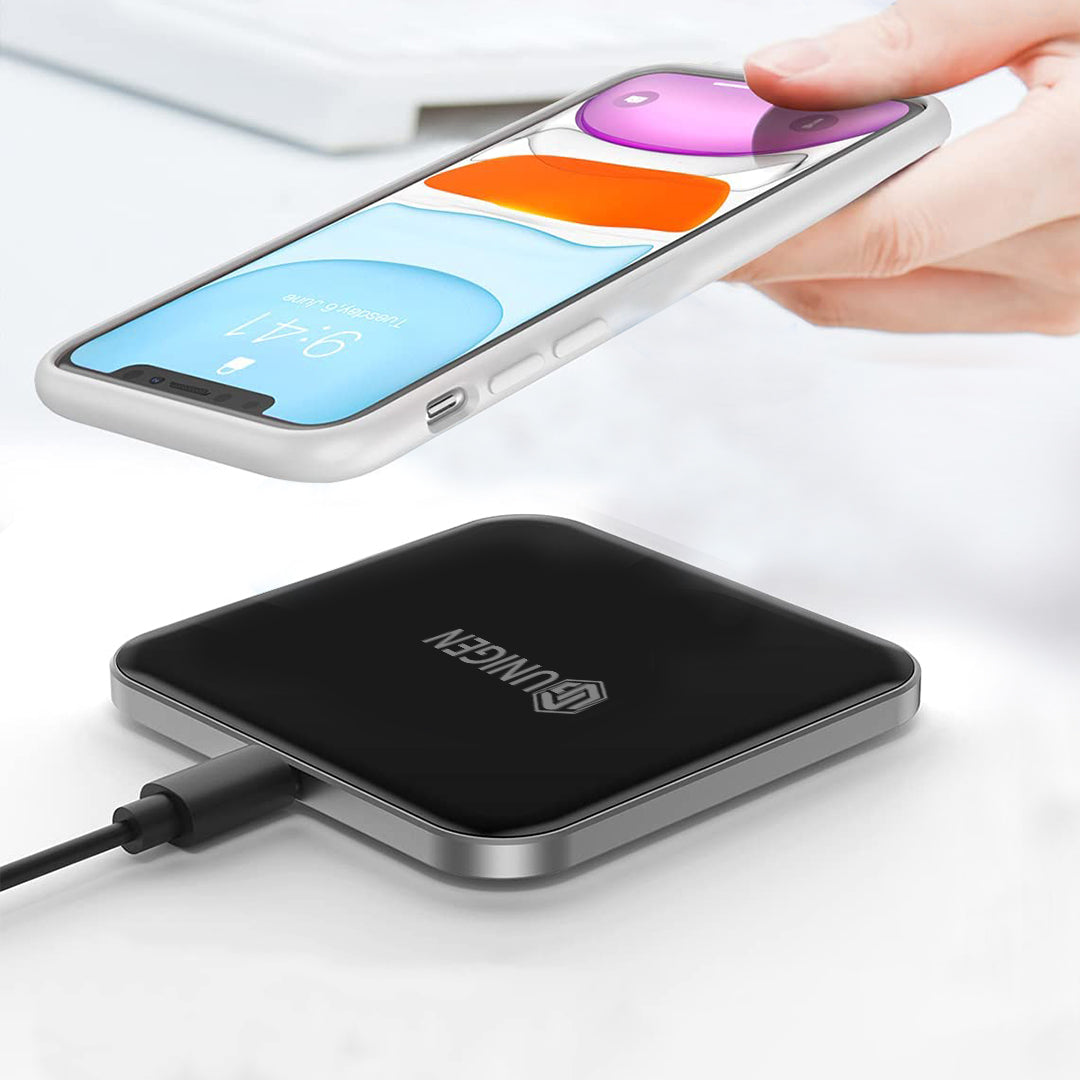 The best Qi wireless charging pads should be chosen based on speed and user reviews. As of 2023, popular options include the Magsafe Wireless Charger, recognized for its svelte form and high compatibility, and the Unigen PowerWave Pad, which offers quick charging at a low price. Because of its effectiveness and cutting-edge security features, Apple Boost Up Wireless Charging Pad is also endorsed. Finally, the Apple MagSafe Charger is notable for its special magnetic technology designed only for iPhones. When selecting a wireless charging pad, keep in mind to take your individual demands and device compatibility into account.
Also Read: Choosing the Right MagSafe Accessories: A Guide to Maximizing the Potential of Your Apple Devices
The Existence of Apple iPhone Wireless Charger:
There is an Apple iPhone Wireless Charger, and it is revolutionizing how tech users charge their devices. This Apple device offers a smooth cordless charging experience, making the task quick and easy. To provide your compatible Apple devices rapid, clutter-free power, you may buy this wireless charger directly from Apple or authorized merchants. Its existence demonstrates Apple's dedication to technological innovation and user-friendliness.
Conclusion:
The emergence of wireless charging in modern life is evidence of the technological development that our planet is going through. The market for wireless charging is expanding, mostly propelled by businesses like Apple, paving the way for a time when charging cords are no longer necessary. With their modern designs and effective features, Apple's wireless chargers quickly take over our daily lives. The wireless revolution is here to stay as we move forward, altering our present and igniting our future.