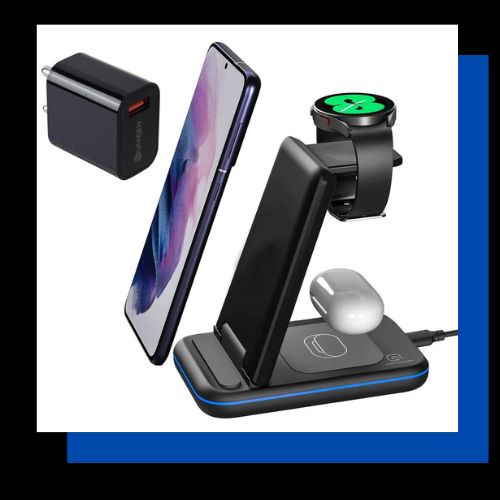 Streamline Your Charging Setup with 3-in-1 Wireless Chargers: A Complete Guide
Keeping several gadgets charged can be difficult in today's technologically advanced environment as we rely so much on them. Fortunately, the advancement of charging technology has given us a practical option in the form of 3-in-1 wireless chargers. These clever gadgets make your charging process more accessible and offer a smooth experience. We will examine the advantages, characteristics, and factors relating to 3-in-1 wireless chargers in this comprehensive guide.
1. 3-in-1 wireless chargers: The Evolution of Charging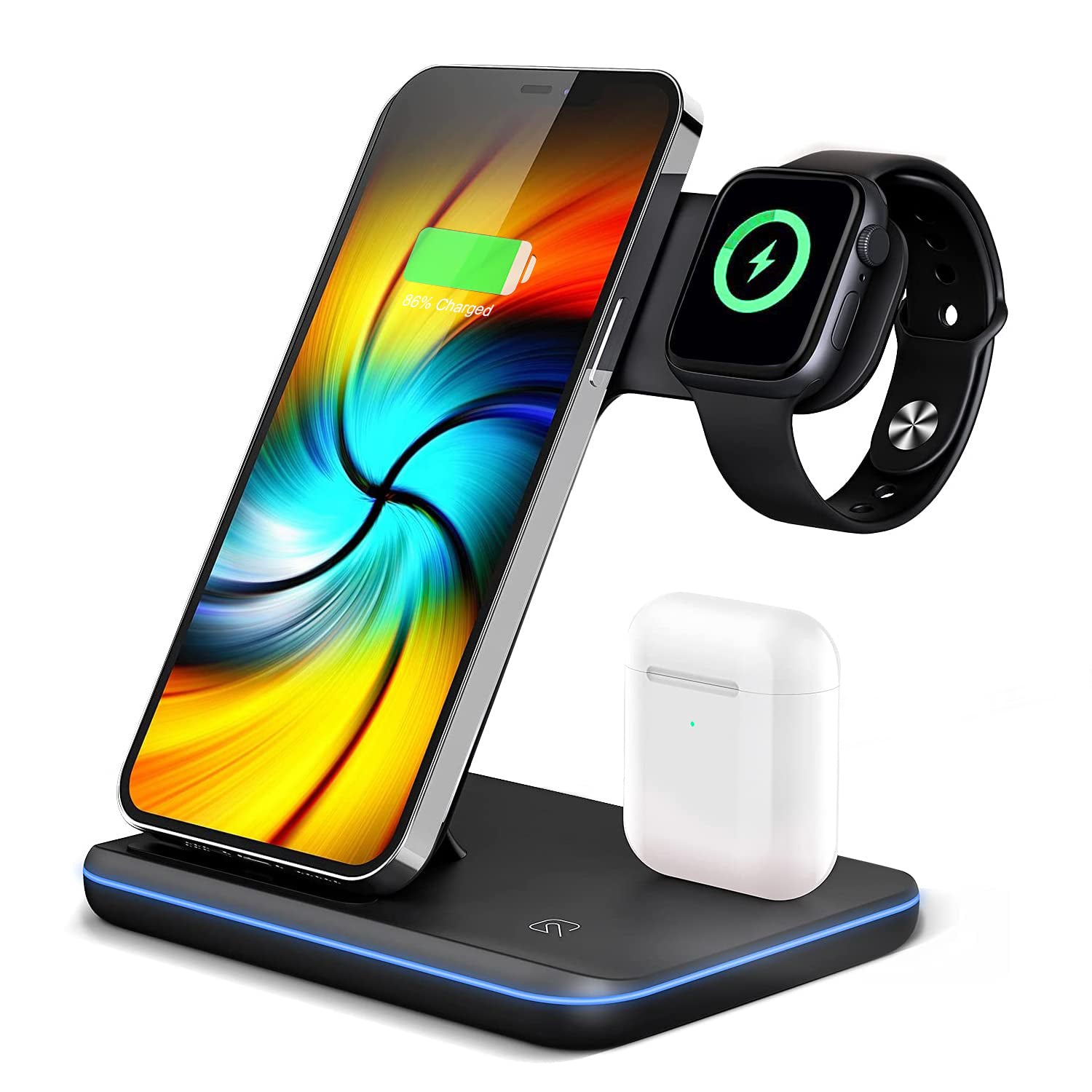 The days of having a cluttered area due to tangled wires and numerous chargers are long gone. 3-in-1 wireless chargers provide a quick and effective solution to charge multiple devices simultaneously. These charging stations have built-in coils that wirelessly charge various gadgets, including earbuds, smartwatches, and smartphones. You can quickly charge up your necessities with only one device.
Also Read: The Benefits of Using a Wireless Charging Mat over Traditional Charging Methods
2. The Magic Behind 3-in-1 Charging Stands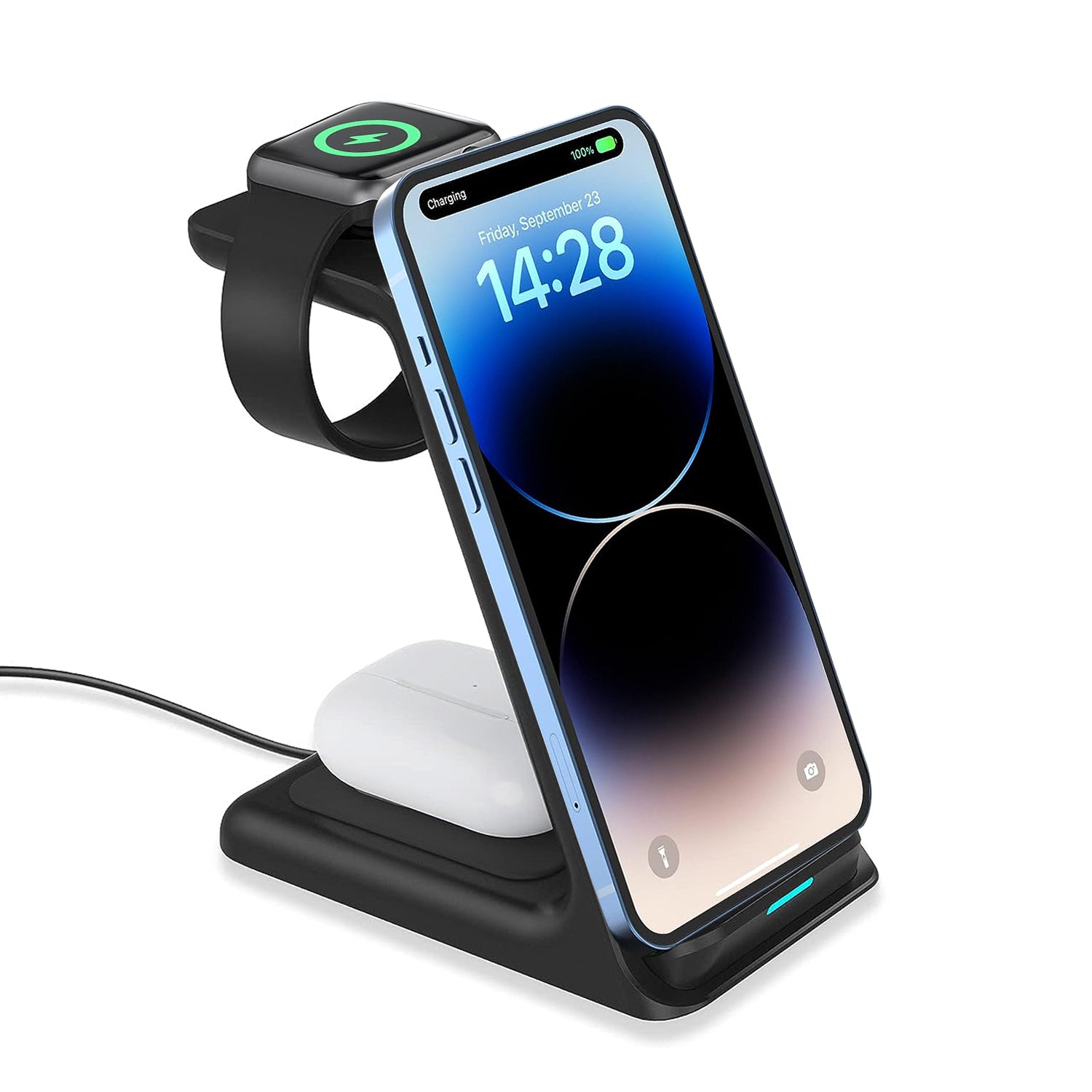 The inductive charging technology is what powers a 3-in-1 wireless charger. The charger avoids the need for direct contact by generating a magnetic field that transmits energy to your devices via compatible receivers. You can charge your devices without plugging and unplugging cables by simply setting them on the charging pad or stand.
Also Read: Wireless Charging Solutions for the Latest Apple Devices: A Comprehensive Guide
3. The Ultimate Convenience: Charging Multiple Devices Wirelessly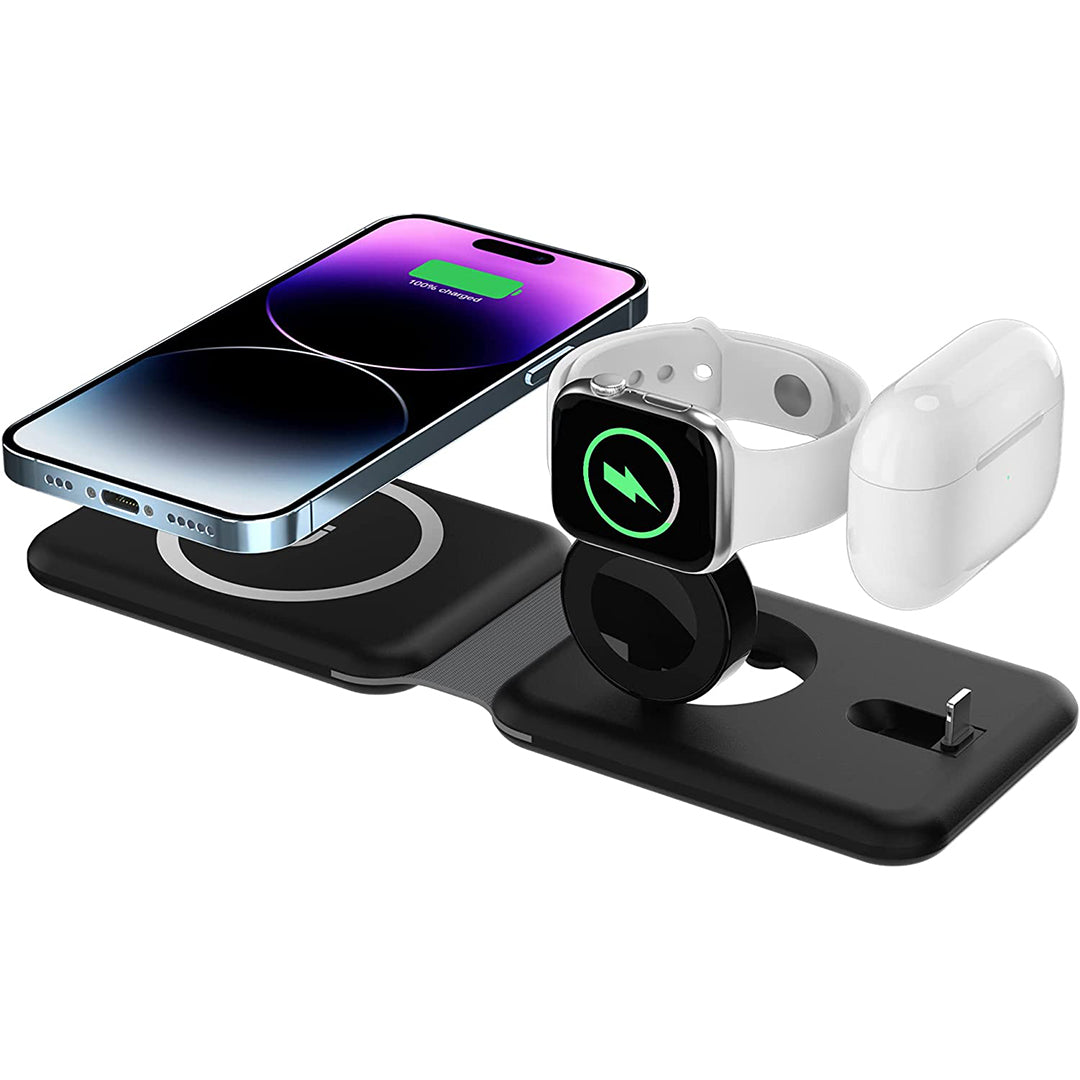 The convenience that 3-in-1 wireless chargers provide is one of their most significant benefits. With separate allocated spaces for your smartphone, smartwatch, and headphones, you can charge all your gadgets concurrently. This removes the need for several charging cables and adapters, minimising clutter and freeing up precious outlet space.
Also Read: How To Choose A Wireless Charger For Your Phone
4. Power Meets Style: Exploring 15-Watt Wireless Charging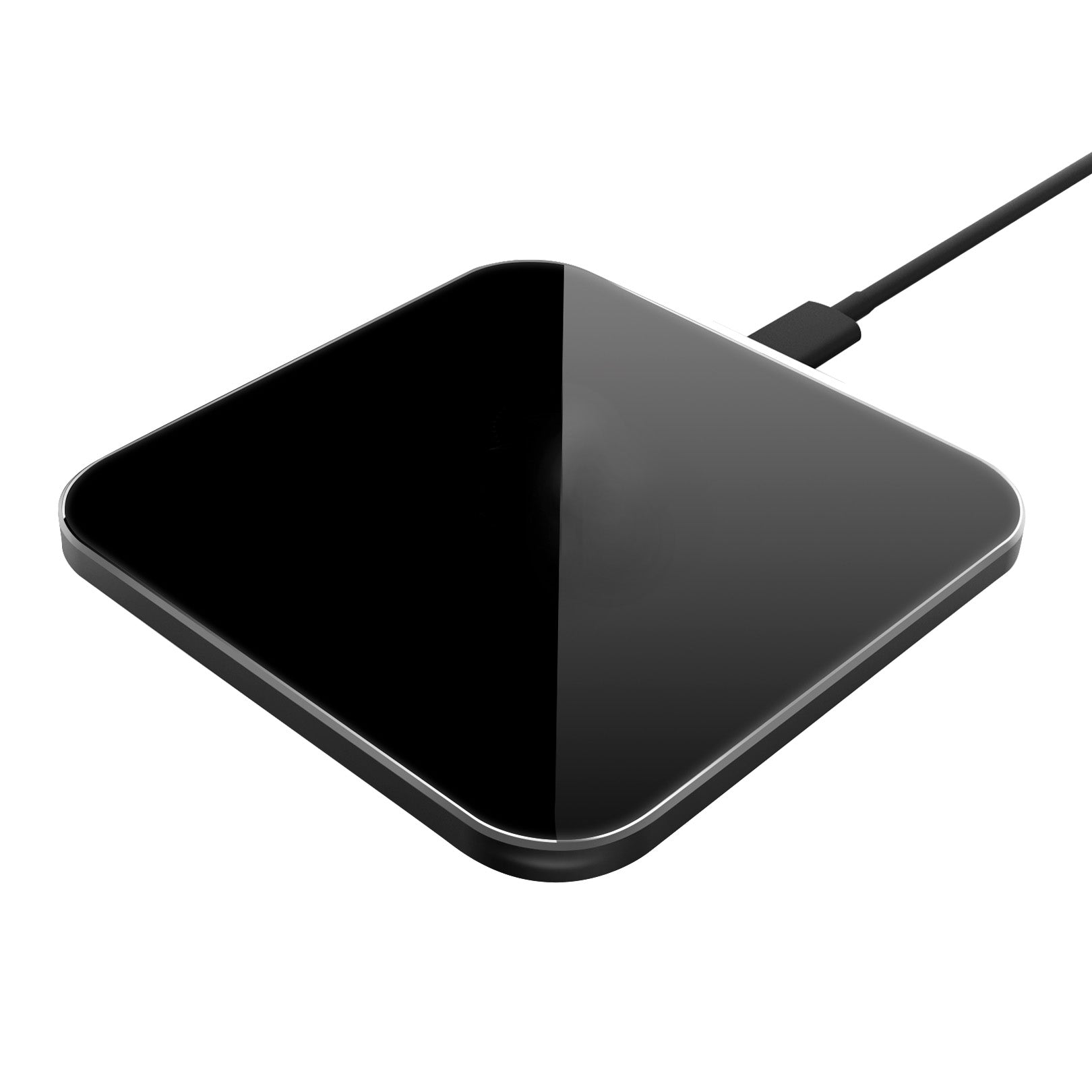 The power output of wireless chargers is a critical factor in how quickly devices charge. The power output of 3-in-1 wireless chargers is often up to 15 watts, ensuring quick and effective charging for your devices. With its fantastic power capacity, you can quickly recharge your gadgets' batteries and stay connected all day.
Also Read:- Does wireless charging harm battery health - myth or reality?
5. Your Hub of Power: A 3-in-1 Charging Station's Advantages
The hub for all your charging requirements is a 3-in-1 wireless charging station. Many charging stations include extra functions like a built-in USB port or a foldable design for simple travel and charging numerous devices. With such adaptability, you can be ready for any charging circumstance, whether at home, work, or on the go.
Also: DOES UNIGEN BOOST CHARGE PRO WORK WITH APPLE WATCH ULTRA? 
6. Apple Wireless Charger Price in India: Affordable Luxury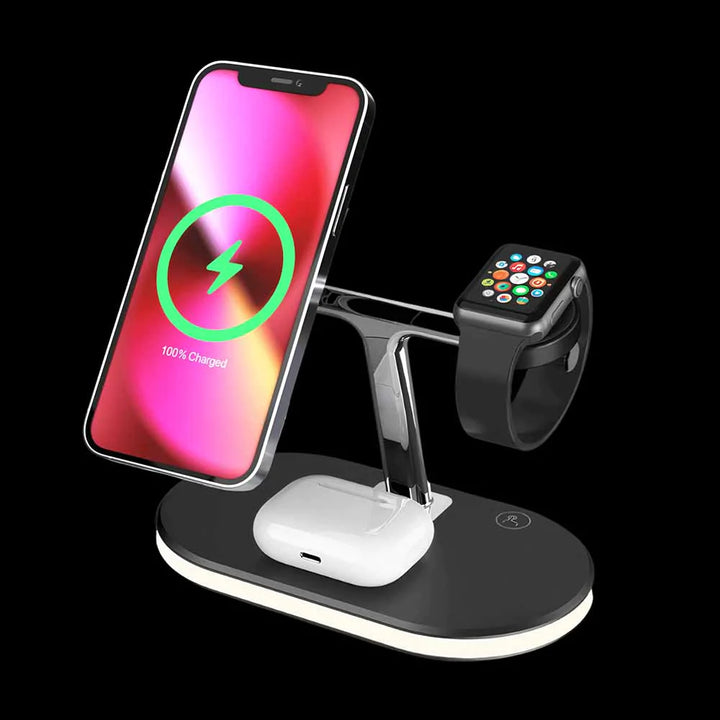 The availability of inexpensive 3-in-1 wireless chargers greatly benefits Apple device consumers in India. For your iPhone, Apple Watch, and AirPods, Apple wireless chargers offer seamless compatibility and a premium charging experience. An accessible luxury, having an Apple wireless charger has become possible thanks to the Indian market's competitive prices.
7. Choosing the Best Multi-Device Wireless Charger: Things to Take Into Account
are a few crucial factors to consider while choosing a 3-in-1 wireless charger. First and foremost, compatibility is critical; make sure the charger is compatible with your devices. To satisfy your unique needs, consider the power output and charging speed. Investigate extra features that offer more convenience and security, such as foldable designs, LED indicators, and safety certificates.
Also Read: The Best 3-in-1 Wireless pads for Magsafe Charger
Conclusion
Finally, 3-in-1 wireless chargers provide an all-inclusive charging solution for your gadgets. They simplify your charging setup and offer an effective way to keep your devices charged with their ease, power, and style. Purchasing a 3-in-1 wireless charger will improve your charging experience and simplify your life, whether you are an Apple enthusiast or searching for a multi-device charging station.